SLU's knowledge bank
Equine-assisted interventions to improve quality of life
Last changed: 11 August 2020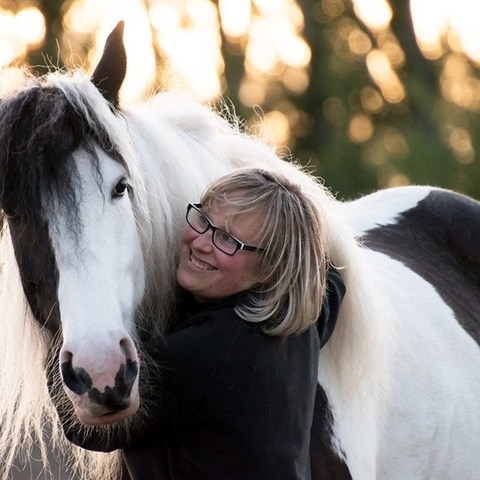 People with neurological disorders suffer from poor mobility, poor balance, fatigue, isolation and monotonous everyday activities. Studies show that equine-assisted interventions can improve their mobility and balance, but could these kinds of interventions also increase participants' activity repertoire and self-assessed health, and reduce their fatigue?
The study was conducted as a prospective, controlled study with three cohorts followed for one year: intervention group (n = 14), control group Passive (n = 29), and control group Active (n = 147). Participants in the study were affected by neurological disease or injury that limited their opportunities for an active everyday life.
The intervention group lacked regular activities outside the home before the intervention, which consisted of riding once a week, led by a certified therapist. Control group Passive lacked regular activities outside the home, while control group Active had several activities outside the home per week. Primary outcome measures were activity repertoire measured with Occupational Value Assessment questionnaire.
Secondary outcome measures were global self-assessed health measured with EuroQol-VAS and fatigue measured with Shirom-Melamed Burnout Questionnaire. The intervention group's activity repertoire and self-assessed health increased significantly compared to both baseline and the control groups.
Equine-assisted interventions could help to improve the perceived value of everyday occupations and quality of life, as well as break isolation and increase the activity repertoire of people with neurological disorders.
Link to the publication
https://doi.org/10.3390/ijerph17072431
Reference
Pálsdóttir, A.M., Gudmundsson, M., Grahn, P. Equine-Assisted Intervention to Improve Perceived Value of Everyday Occupations and Quality of Life in People with Lifelong Neurological Disorders: A Prospective Controlled Study (2020). Int J. Environ. Res. Public Health, 17,2431.
---
Contact