OMK-laboratory: Analyses of chemical pesticides
Last changed: 25 February 2019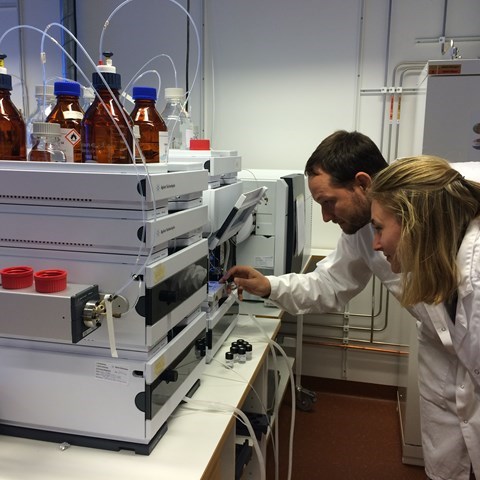 Organic environmental chemistry (OMK) laboratory develops methods and performs analyses of mainly pesticides (plant protection products, both currently used and banned) in different matrices such as water, sediment, soil, air and bees.
The OMK-laboratory is mainly focused on working with method development and analysing chemical pesticides in different matrices
(mainly water, but also sediment, soil, air and honey bees). Currently a total of ca 140 different pesticides are included in our analytical methods for water samples, methods used within the long-term national environmental monitoring programme.
A high quality management system for the laboratory is implemented that
complies with the requirements of the international standard, ISO 17025. The analytical methods used within monitoring programmes are accredited by Swedac since 1994.
The laboratory is well equiped witth advanced instrumentation for extraction, clean-up and chromatografic analysis (LC-MS/MS, GC-MS/MS, GC-MS, Q-ToF). Some of the instrumentation is used jointly with the POPs-laboratory (the research laboratory for organic environmental chemistry).
Contact
---
Contact