Mission, vision and goals
Last changed: 03 February 2021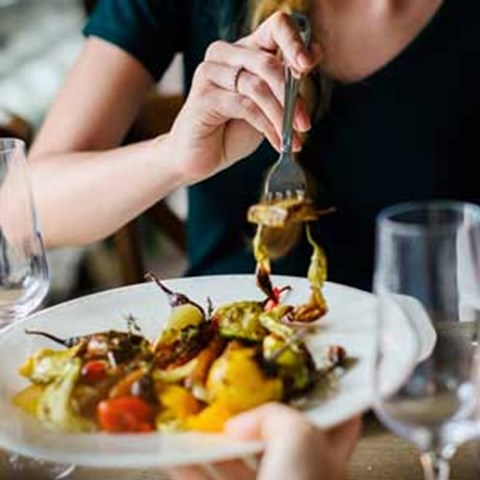 SLU Future Food is one of four future platforms at SLU. Platform operations are characterised by both interdisciplinary and multidisciplinary working methods from a future perspective. It is a cross-faculty platform run in collaboration with relevant societal partners. What makes the future platforms unique is the ability to work with complex scientific issues.
Mission
By being an active, interactive interface between academia and society, SLU Future Food operations aim to do the following:
Identify knowledge needs and generate science-based decision support for issues of importance to society. This is done through synthesis and analysis-oriented projects.
Identify and develop new research issues as support for solving future problems through collaboration with relevant societal partners.
Develop interdisciplinary working methods by initiating and making possible collaboratione across scientific disciplines.
Vision
The vision is that SLU Future Food, as a strategic research platform, will contribute to strengthen the food system in such a way that it becomes sustainable and competitive.
Here, the term food system refers to all processes and infrastructures needed to supply populations with food. This includes sustainable use of soil, primary production, plant breeding, packaging, distribution, marketing and sales as well as cooking, consumption and waste management. The food system works in and is affected by social, political and financial contexts. Sustainability means ecological, financial as well as social sustainability.
Goals
SLU Future Food will contribute to:
identify the key issues that will be crucial to the future food system,
SLU's combined expertise in the field to a greater extent than today gives impetus to national policy-making (science for policy),
SLU becomes more active in the community debate on food and where SLU Future Food becomes a trademark of SLU's interactions with food system operators,
SLU's width of operations within the food system and its value chains is visualized and strengthened,
SLU's ability to compete for both national and international research funding is improved,
SLU's activities are perceived as more societal,
SLU is perceived as a more attractive actor to seek cooperation with.
SLU in dialogue with other social actors gets better insight into current challenges and issues that can stimulate new research,
SLU, together with collaborating actors, attracts research resources to explore and answer identified issues,
SLU gains increased expertise in synthesis and analysis, which generates valuable scientifically substantiated decision-making basis for various social actors,
SLU has developed competence and a network of interdisciplinary methodologies.
Target groups
The target groups of Future Food are stakeholders within the food system's value chains, politicians, research-funding bodies, universities (including SLU), researchers and other interested parties.
---
Contact
---
Links

Page editor: futurefood@slu.se