Mission, vision and goals
Last changed: 09 May 2023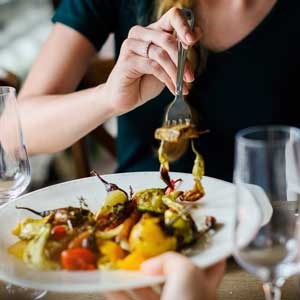 SLU Future Food is one of four strategic future platforms at SLU. The future platforms work with complex scientific issues and are characterized by a multidisciplinary and multidisciplinary approach with a future perspective. The work is conducted across the faculty and in collaboration with relevant social actors.
Mission
By being an active, interactive interface between academia and society, SLU Future Food aim to play a key role in the development for sustainable life, with a focus on sustainable food systems.
We develop inter- and multidisciplinary working methods to address complex challenges.
We generate science-based decision support and identify knowledge needs for issues of importance to society.
We support and contribute in attracting research funding both nationally and internationally, and stimulate research networking and cooperation.
SLU Future Food is also committed to contribute to the UN Global Goals for Sustainable Development.
Vision
The vision is that SLU Future Food should have a key role in the development towards a sustainable life with focus on the food system
A sustainable food system enables food security and good nutrition for all, without compromising the economic, social and environmental foundations of food security and nutrition for future generations.
Target groups
The target groups of SLU Future Food are stakeholders within the food system's value chains, politicians, research-funding bodies, universities (including SLU), researchers and other interested parties.
---
Contact
---
Links