Mission and vision
Last changed: 14 June 2019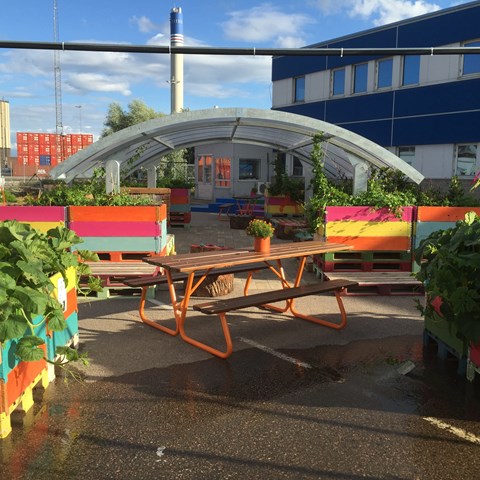 SLU Urban Futures is one of four future platforms at SLU. The aim of the platforms is to foster transdisciplinary and multidisciplinary ways of working as well as future-oriented teaching and research. The platform operates across all faculties at SLU and stimulates collaboration with relevant societal actors. The ability to work with complex scientific issues makes the SLU Future Platforms unique.
The thematic focus of SLU's Platform Urban Futures includes spatial and socio-ecological sustainability perspectives on urban landscapes as habitat for various groups of humans as well as other-than-human actors, and on urban-rural and urban-hinterland dependencies and interactions.
By being a living, interactive interface between academia and society, SLU Urban Futures operations aim to:
identify needs for knowledge, through projects based on synthesis and analysis, and generate academic decision support for issues relevant to society;


Identify and develop new research issues as support for solving future problems through collaboration with relevant societal partners.


develop interdisciplinary working methods by initiating and coordinating cooperation across academic disciplines.
Mission
The mission of the platform is to inspire and support researchers and teachers of SLU to initiate, develop and strengthen transdisciplinary research, education and collaboration within the field of sustainable urban development.
Vision
The overall vision for SLU Urban Futures is to make SLU more urban than ever before.
---
Contact
SLU Urban Futures
urbanfutures@slu.se
---

Page editor: camilla.zakrisson.juhlin@slu.se