Introducing research 'scapes
Last changed: 02 May 2023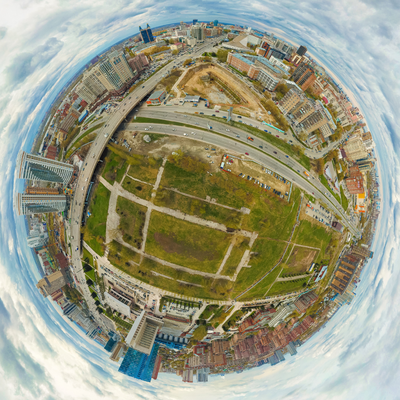 To enrich our understanding of the urban, SLU Urban Futures brings a landscape perspective to its three main thematic research areas; urban food, urban health, and urban forests - introducing Urban Foodscapes, Urban Healthscapes and Urban Forestscapes.
Why SLU Urban Futures is introducing research 'scapes
Today we inhabit a rapidly urbanizing world that poses considerable challenges to society as it strives toward sustainable urban transformation. Overcoming sustainability hurdles requires communication and collaboration between many research areas and societal perspectives, at levels previously unimagined. As Prof. Thaisa Way notes "Whereas 20th-century disciplines sought clear boundaries, 21st-century challenges demand convergence, transdisciplinary pursuits, and conversation among community." *
For the SLU Urban Futures platform, supporting sustainable urban transformation starts with transgressing historically established, institutionally entrenched lines separating research disciplines and societal arenas. It recognizes that today's most pressing research questions are complex and multi-focal, encompassing many interrelated topics, issues and areas of concern, prompting researchers to learn to work in new ways. At Urban Futures, we call these novel, compound modes of knowledge production research 'scapes.
Framing research 'scapes
Framing research 'scapes (instead of traditional research topics) begins with adopting a landscape perspective on urban sustainability; it means re-imaging urban transformation questions from multiple scientific, sociological and humanistic vantage points. This is because the Landscape field draws on knowledge-generating methods and practices from natural science, social science, humanities and the creative arts. It cross-fertilizes and synthesizes scientific, cultural, spatial, historical and regulatory understandings.

Framing and development of the platform's three research 'scapes will take place at SLU Urban Futures' three regional hubs. Forestscapes work will be largely centered at the Umeå hub, Foodscapes at the Ultuna hub and Healthscapes at the Alnarp hub.
Urban Foodscapes
Foodscapes refers to the complex inter-relations and connections between people, place and food. The production and consumption of food shapes, and is shaped, by social, spatial and discursive processes that play out across space, and over time. These processes take place within and across territories populated by multiple human and non-human actors operating at different levels and scales. Studying Urban Foodscapes offers a lens on sustainable urban development issues.
Urban Healthscapes 
Healthscapes refers to the interrelations between humans and planetary health nested into places and emphasizing the various conditions shaping human-nature relationships. The studies of Healthscapes aim at the promotion of a holistic view of health (mental, physical health and wellbeing) beyond the focus on disease. It explores the interplay between individual human experiences and the cultural, socio-economic and physical landscapes. Taking an Urban Healthscapes approach can contribute to understanding the complex links between health and sustainable and equitable urban development.
Urban Forestscapes
The study of forestscapes explores the complex relationships between forests, people and cities. It refers to the way forest ecosystems and urban development are interconnected by diverse social, economic, cultural and environmental processes in different contexts. Forestscapes place emphasis on the diverse meanings and values forests have to different stakeholders, humans and non-human species and the impacts of these relationships on the formation of the urban landscape. Studying Urban Forestscapes allows perspectives on urban forests to be lifted in sustainable urban development issues.  
*Way, Thaisa, "Urban Site as Collective Knowledge" in Site Matters: Strategies for Uncertainty through Planning and Design, ed. Andrea Kahn and Carol J. Burns (Routledge, 2005) p,224
---
Contact