Why should we conserve cultivated plants?
Last changed: 05 December 2022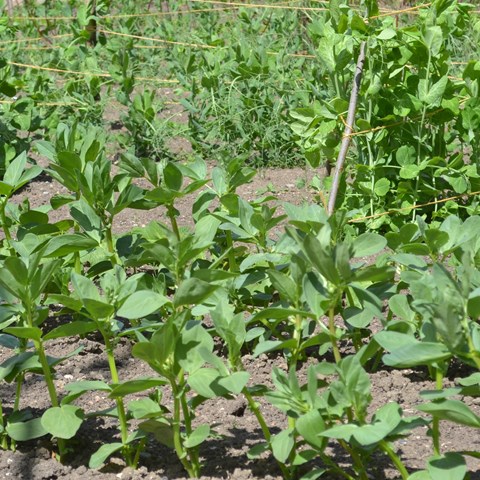 Humans have been cultivating plants and developing garden and agricultural systems for more than 10.000 years. Several species have gradually been adapted to meet people's needs. They have become domesticated.
When plants became so called cultivated plants, they lost the characteristics which made them specially adapted to their natural environment. With the help of humans they have instead developed other characteristics. They have contributed to people being able to live in permanent settlements, sustain a larger population and develop art, craft and technical skills. Most of the plants cultivated today have their origins in other countries or regions. Sweden's climate places special requirements on our cultivated plants. They need to be very hardy to survive the cold winters and short, often cool summers. Species and varieties which are adapted to our climate are, generally speaking, a result of a long period of cultivation and selection. Current changes to the world's climate will place new demands on climate adaptation and resilience to pests. Therefore, the genetic diversity of our cultivated plants is an important heritage to maintain.
---
Contact