What is Pom?
Last changed: 05 December 2022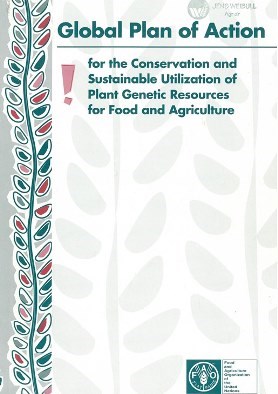 The Convention on Biological Diversity, CBD, which entered into force in 1993, serves three main objectives:
- the conservation of biological diversity
- the sustainable use of its components, and
- the fair and equitable sharing of benefits arising from the use of genetic resources.
In response to the CBD, the UN Food and Agriculture Organization, FAO in 1998 released the first Global Plan of Action for Plant Genetic Resources1. Among the 20 priority activities listed, 'Building strong national programmes' (no. 15) serves as a centrepiece. Commissioned by the Government, the Board of Agriculture - jointly with a range of partners - developed Sweden's first national programme on plant genetic resources. In 2000 the programme started, focussing on four major themes: Conservation, Utilization, Research and Development, and Information and Education.
Since its inception, Pom2 has proceeded in three separate phases with slightly varying focus:
Phase I (2000-2010) - national inventories, training manuals and courses, collecting of seeds and plants, public awareness
Phase II (2011-2015) - analysis, publication of results, documentation, conservation of seeds
Phase III (2016-2020) - establishment and management of the National genebank for vegetatively propagated plants, utilization (incl. market re-introduction of plants and seeds), policy work (in situ conservation, international), publication
1 The full title is Global Plan of Action for the conservation and sustainable utilization of plant genetic resources for food and agriculture.
2 Pom is an acronym of the programme designation in Swedish, meaning The Programme for Diversity of Cultivated Plants.
---
Contact