About Human-Land
Last changed: 25 April 2023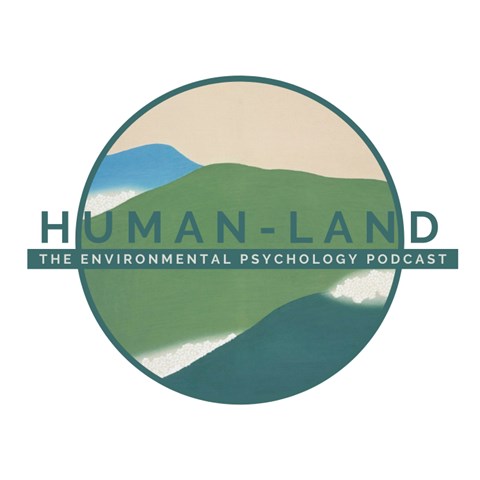 Human-land explores topics related to outdoor environments for health and wellbeing with experts in the field and applies an environmental psychology perspective to understand people and planetary health. Each episode is peer reviewed with the aim of supporting wider awareness and education with regards to the environmental psychology field and its application in society to solve current complex environment and health problems of our time, now and in the future.
In each episode of the podcast, international experts in their fields are invited to discuss evidence and policy on environmental psychology topics.
The podcast is supported by the Department of People and Society at SLU Alnarp, funded by SLU Teaching Synergy Forum and produced by the SLU environmental psychology alumni network through a collaboration between Amanda Gabriel (Lecturer in Environmental Psychology, SLU and SLU Urban Futures Hub Coordinator) and Hannah Arnett, independent researcher, working collaboratively with the healthcare system across health innovation projects.
The vision of the Human land podcast aims to support an audience of student and professional environmental psychologists, municipalities/councils, urban planning departments/health departments and citizens who want to learn about an environmental psychology perspective to help develop healthy environments for people and the planet.
By building an audience across both the academic and practice communities, each series aims to:
Grow and build an interested community to inspire commentary and action
Through building an interested community, clearly define who content is targeted for to support development of partnerships and funding for the sustainability of the podcast
Enable global research conversations, with a connection to SLU research focus, as part of SLU Urban Futures Healthscapes, exploring research and case studies across universities and practice communities
Maintain and improve the scientific quality and rigour of content as the series expands
Develop the overall quality of recording and depth of interviewing style
---
Contact
Amanda Gabriel
Lecturer at the Department of People and Society

Telephone: +4640415233, +46735186432
E-mail: amanda.gabriel@slu.se