SEK 4.6 million for healthier dogs and cats
Published: 21 March 2017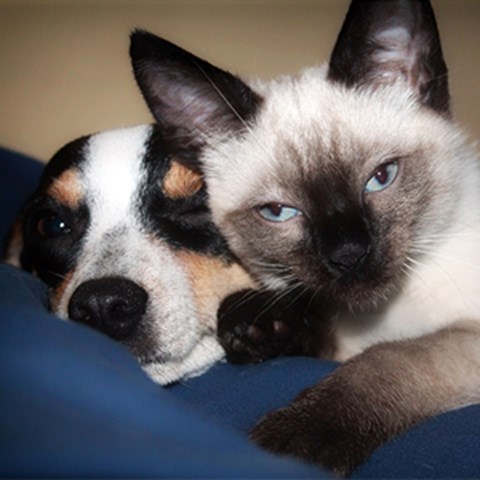 The Swedish Kennel Club (SKK) and Agria's research fund has allocated a total of SEK 4.6 million to support 25 research projects in Sweden, Norway and Denmark. Twelve of the projects are new, of which five are SLU projects.
New SLU-projects
Effect of

prednisolone

treatment

from a pharmacological

and clinical

chemical point of view
Inger Lilliehöök, year 1 of 2
Dwarfism

in

ragdoll cats
Jeanette Hanson, year 1 of 2
The Nordic

dog

genome project
Tomas Bergström, year 1 of 3
Prevention of back injuries in growing dogs
Miriam Kjörk Granström, year 1 of 3
Autoimmune
diseases in dogs: diagnostic challenges
Bodil Ström Holst, year 1 of 2
Ongoing

SLU

projects

granted

continued

funding
• Lena Pelander SLU, Association between biomarkers and kidney function. Year 2 of 2.
• Sofia Mikko SLU, Genetic background of the flat chest of Bengal cats. Year 2 of 3.
• Helene Hamlin SLU, Antinuclear antibodies, CRP and IgA in Nova Scotia duck tolling retriever. Year 2 of 3.
• Cecilia Rohdin SLU, Progressive non painful myelopathy in pugs. Year 2 of 3.
• Eva Axnér SLU, Can melatonin affect the bitch's running cycle? Year 2 of 2.
• Eva Hellmén SLU, Evaluation of diagnosis and treatment of mammary tumors. Year 2 of 2.
---
Contact

Page editor: charlotta.lantz@slu.se