The Linné Prize to Alexander Feckler
Published: 09 September 2019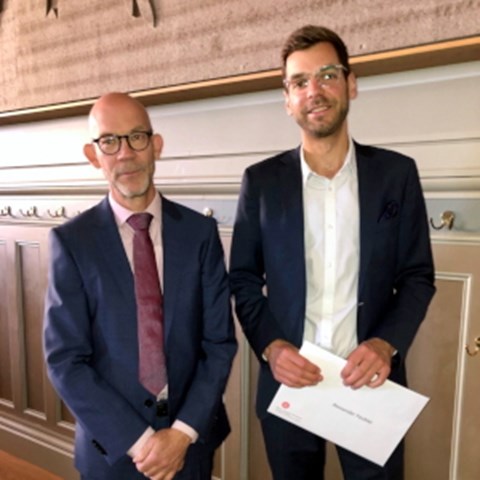 PhD Alexander Feckler from the Department of Aquatic Sciences and Assessment received the Linné Prize for his doctoral thesis on how stream-inhabiting fungi, bacteria and small invertebrates are affected by fungicides that we use in agriculture.
The Linné Prize is awarded each year by the Royal Swedish Society of Sciences in Uppsala and is its oldest prize, instituted by a donation by Carl Linnaeus' widow in 1803. The award ceremony took place in the University Hall on September 3, 2019.
Read a news article about Alexander Feckler's thesis: Fungicides affect leaf litter decomposition in streams.
PhD Alexander Feckler also recently received an Exceptional Paper award by the scientific journal Environmental Toxicology and Chemistry for his article When significance becomes insignificant: Effect sizes and their uncertainties in Bayesian and frequentist frameworks as an alternative approach when analyzing ecotoxicological data.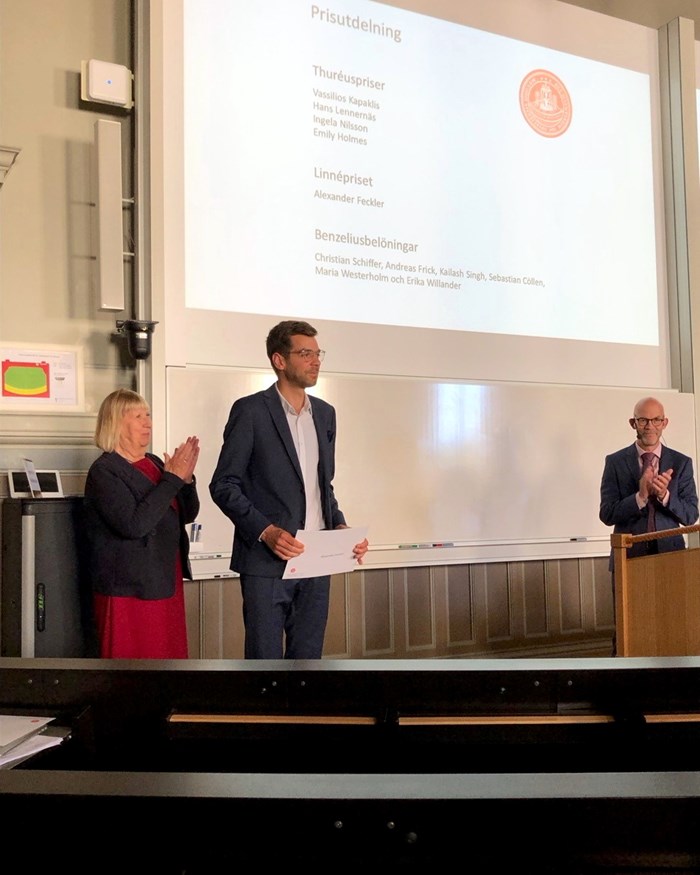 ---
Contact
---
Links:

Page editor: simon.hallstan@slu.se