100 key models for Nature Based Solutions reviewed
Published: 20 October 2020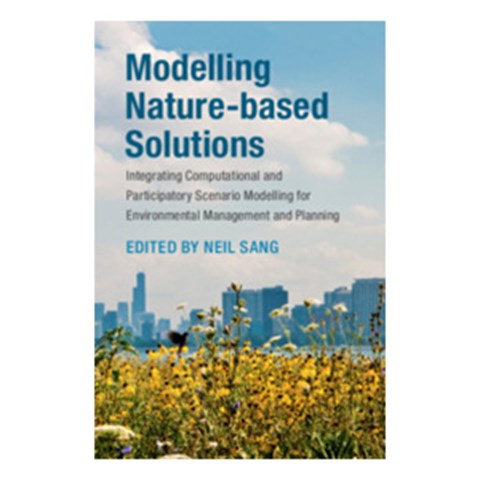 A new book on how to model Nature Based Solutions (NBS) is recently published, edited by Neil Sang from the Swedish University of Agricultural Science (SLU). The book presents reviews of over 100 key models and approaches of relevance for NBS, giving examples of their application around the world. Feasibility is in focus and each chapter discusses wider issues around the use of models for environmental management.
The book is a call to raise awareness of simple but effective models, of supporting methods such as Public participation geographic information system (PPGIS), of inclusive frameworks such as Geodesign and most importantly of the need for a specific effort to operationalize environmental modelling knowledge at every scale of decision making.
This is Neil Sang's summary of the book:

In 2018 the IPCC released a landmark report on near term climate change impacts which placed urban areas in focus and in response the UN Climate Action Summit (2019) recognized the important role Nature Based Solutions (NBS) can play to reduce atmospheric carbon and mitigate impacts. But NBS do not come with ISO standards, guarantees and operating manuals. They are dynamic living things which must be managed and integrated within other natural and human systems many of which, such as biodiversity and agriculture, are also under pressure. Human responses to these pressures such as environmentally driven migration also need to be planned for. This combination of problems is wickedly complex, not only requiring a broad range of expertise across professional and scientific disciplines but also public consensus on solutions. Decisions made at international, national, regional and local scales over the next few decades will be critical and with little margin for error decision makers are turning to models, underpinned by science, to try to gain a better understanding of which affordable interventions are likely to be effective.
By contrast science necessarily addresses narrow specific questions and tends to do so in a resource rich environment. Scientific reviews of models tend to follow a similarly narrow framework of criterion e.g. precision, accuracy and efficiency. Feasibility is a less common criterion; can the people who need this knowledge use the model? Will results be understood and accepted? What are the barriers and what can be done to lower these barriers? To paraphrase the well-worn aphorism from British statistician George Box, "all models are wrong, so what makes some useful (and others not)?"
"Modelling Nature Based Solutions: Integrating Computational and Participatory Scenario Modelling for Environmental Management and Planning is an important book [that] examines issues involved in deciding how to plan for the profound, complex, uncertain and contentious changes which are expected to occur in the coming generations related to climate and demographic change" (Professor Carl Steinitz, Harvard/CASA UCL, foreword).
Integrating Models into Practice
A model is useful if it is accurate when applied to a particular question at feasible effort. That sentence hides allot of nuance. Firstly, how are decision makers to know what the appropriate question should be, and which models exist to answer it?
Place yourself in the position of an official faced with planning for just two factors: sea-level rise and population growth. Three global carbon emission scenarios (RCP), each with minimum, medium and maximum sea-level rise effects. So, nine different scenarios for how high sea level will rise by various dates. The city has three scenarios for different levels of population growth. That creates twenty-seven 'population of X with sea level of Y' scenarios and so the complexity continues to expand exponentially with each criterion and possible design response. In practice, urban planning navigates a far larger decision space, which shows both the need for models and a key challenge in applying them; how much effort is feasible? Models need data, some more than others. If that data is not available how much effort should be expended to collect it? Can an organization maintain the requisite skill set to run a model? If not would data infrastructure and shared modelling resources make using models more feasible and for which levels of decision? The question of whether a model is useful must be contextualized both by the level of organizational support for its use and cultural acceptance of its value.
Participatory Approaches and Geodesign
Urban planning is fundamentally a political act. How people might react to policies can itself be modelled through agent-based approaches. But it is also important to engender trust in model output and equity in access to this knowledge. Here transparent and participatory approaches to scenario design can help, while visualization makes model output more intuitive. Yet handling consultation input from multiple stakeholders each with strong, evidence-based, positions requires particular attention to strategy. Geodesign is a framework to foster design by consensus, grounded in models, from strategic discussion through to costing and managing implementation.
---
Contact

Page editor: hanna.weiber.post@slu.se