Sustainable production and consumption of milk
We generate new knowledge for more sustainable milk production and consumption.
From cow to diet recommendations
The research program ranges from the individual cow, to environmental impact on farm level, to benefits and new use of grass forage and to a combination of environmental and public health for diet recommendations. The program includes six projects from three research environments: Swedish University of Agricultural Sciences (SLU), Chalmers and Research Institutes of Sweden (RISE). The projects started in 2019 and will run until December 2023.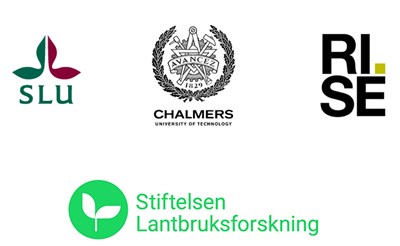 Together we create conditions for a more sustainable milk production
SLU, Chalmers and RISE participate in the project. SLU is the coordinator and the project is funded by Stiftelsen Lantbruksforskning - Swedish farmers' foundation.

Loading…