Apply for seed funding to develop your own r&d project
Last changed: 07 July 2022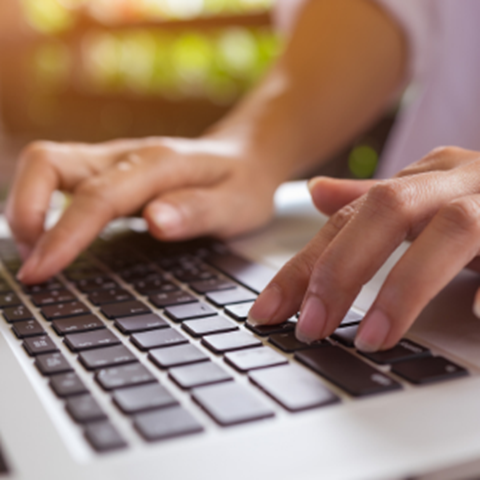 SLU Urban Futures offers the opportunity for employees at SLU to apply for seed funding supporting multi-/ inter- and transdisciplinary research projects or publications aimed at enhancing sustainable urban development. Up to five applications per call are granted a maximum of SEK 50,000 each.
What can you apply for?
SLU Urban Futures wants to further stimulate projects
- that are just starting and in need of an incentive to prepare next steps for taking off, typically for applying at a funding body; for example a consortium needs to be composed or brought together, topics identified and research questions formulated. In these cases, SLU Urban Futures can help with funding travel costs to network meetings or conferences in order to distinguish state-of-the-art research and bring potential consortium members together.
- that have so far been developed on a local level/ on one particular sector of SLU and are in need of an incentive to open up to other researchers/ teachers/ actors of society, ideally international ones, or other fields of knowledge and know-how, ideally in transdisciplinary constellations; for example a campus-based research project needs to prepare its 'Generation 2.0'. In these cases, SLU Urban Futures can help with funding working hours for staff to organise the shift, including network meetings, presentations, outreach etc.
- that are under development and need a review article to scrutinise a field of knowledge, a synthetic article to help frame a question, a common publication of a future consortium, an overview publication to bring together knowledge across related research projects, a popular scientific publication (for example non-academic professional literature) to increase impact on society. In these cases, SLU Urban Futures can help with funding working hours for staff, equipment for building archives or processing image material, open access costs, and production costs.
The examples above are indicative – we are open to many other well-motivated cases for support.
Who can apply?
Employees at all SLU's faculties can apply. Faculty of Landscape Architecture, Horticulture and Crop Production Science (LTV), Faculty of Veterinary Medicine and Animal Science (VH), Faculty of Forest Sciences (S) and Faculty of Natural Resources and Agricultural Sciences (NJ).
Main applicants must be employed by SLU, co-applicants who do not work at SLU, are very welcome to take part in projects and activities.
When can you apply?
When SLU Urban Futures opens up a call. All calls will be advertised on the SLU Urban Futures website, in social media and in newsletters.
How much can you apply for?
The total amount you can apply for from SLU Urban Futures' open calls is a maximum of SEK 50,000 per project/activity.
Here's how to apply
Submit your application via an online form that you access via the green button on this page. Feel free to download this application template (Word document) and transfer your information to the application form on the website at your convenience.
About the application form and requirements
When you land on the page with the application form, you start by reading the instructions (click on the flag for English) and then create your own account (if you have not created one earlier), with e-mail address and password.
The application form has given headings that makes it easy to follow the call's application requirements. The summary description is important and should give a good picture of the project idea/activity, the project goals and implementation. The application can be written in either Swedish or English.
Application requirements
Name of applicant and participant in the project / activity
Title of the project / activity
Brief summary description of the project idea / activity
Short goal description for the project / activity
Brief description of how the project relates to SLU Urban Futures' thematic focus
Brief description of the project's strategic potential
Brief description of the way in which the project is interdisciplinary
Brief description of how the project contributes to the SDG 11 goal
Does the project involve new and / or international collaborations?, describe these briefly
Brief description of the plan for utilization and communication of the project's results
Brief description of budget - how do you plan to use the funds?
What is SLU Urban Futures' thematic focus?
The thematic focus of the platform includes spatial and socio-ecological sustainability perspectives on urban environments as habitat for various groups of humans as well as other-than-human actor, and on urban-rural and urban-hinterland dependencies and interactions.
What does SLU Urban Futures mean by transdisciplinary research?
Multidisciplinary and interdisciplinary research refers to research that includes theory, method or research approaches from more than one scientific discipline or scientific area. Multidisciplinary research uses theories, methods or approaches side by side, and in interdisciplinary research integrate theories, methods or approaches, to at least some extent. Transdisciplinary research also include knowledge other than academic knowledge, for example practical knowledge or experience-based knowledge. It is the applicant's responsibility to justify why the application is multidisciplinary, interdisciplinary and/or transdisciplinary.
This happens after you have submitted your application
Once your application has been registered, we will send an email-confirmation to the main applicant and to those who are registered as part in the project. Only the main applicants respond to the confirmation email with a return email and thus sign their application. Easily answer with the text: I confirm that it is my application and I hereby sign by replying to this confirmation email.
This happens when the call is closed
You cannot change or fill in any new information when the call is closed. You can only complete your application if the program manager for SLU Urban Futures asks for a supplement. Applicants are responsible for submitting these supplements.
Who can read your application?
All applications are prepared and read by SLU Urban Futures' evaluation group. They may not disseminate the applications or communicate the group's discussions to outsiders.
Applications submitted to us become public documents and are sent to the SLU registrar for archiving after the end of the application period. We do not disclose information, in case of a request to disclose, we refer to SLU's archives.
Decision
Decisions on approval of project funds prepared in SLU Urban Futures' evaluation group. Applicants will be notified of the decision with a brief motivation from the evaluation group, approximately three weeks after the end of the application period. Approved applications will be published on SLU Urban Futures' website and social media. Applicants are responsible for announcing the outcome of the application to other participants in the project. If the application period is extended, the date for notification is automatically extended.
SLU Urban Futures evaluation group
The group consists of the Program Director at SLU Urban Futures, the SLU Urban Futures Hub and Project Coordinators and the Head of the unit for Collaboration and Development. Decisions are made by the Program Director at SLU Urban Futures.
Assessment criteria
The assessment criteria form a basis for assessing project applications. Received applications are prioritized primarily after an overall assessment of how well the call's application requirements, see above, are met.
Payment of funds granted
When the applicant has received a decision regarding approved funds from SLU Urban Futures, the applicant informs the department's financial support. The department's financial support sets up a project number in Agresso, where the project's costs are booked. Project number is sent to the financial support at the unit for collaboration and development, Ulrika Lindblad, ulrika.lindblad@slu.se, for payment to the project number.
Granted funds will be paid after the project is completed and a final report is submitted as described under "Reporting of completed project".
Reporting of completed project
The main applicant is financially responsible for keeping the budget within approved project funding. Final reporting includes a 1) financial report and a 2) a final project report and is mandatory to submit at the end of the project. Submission must be made no later than the specified final reporting date. If the final report has not been received by the final reporting date or the project has not been implemented, the funds will not be paid.
1) The following must be included in the financial report
An Agresso-report from the project, that shows the costs reported on the project number.
2) The following should be included in the final project report:
Short summary describing the project / activity, 500-700 words
Brief explanation of project results and future roadmap, where you describe the recommended next steps to ensure that your Seed Funding project has a long-term effect and continued value for multi- inter- and/or transdisciplinary research in sustainable urban development.
Brief description of how the project has contributed to SDG 11
Two illustrative images related to the project
If relevant, web links to creative products that have come out of the project/activities that SLU Urban Futures can use to spread in social media and on our website. An example of such a creative product can be, for example, a film, a book or a conference.
Mail the final report to urbanfutures@slu.se. Please note that the final project reports will be archived and thus be publicly available. If this creates problems for any reason, please notify urbanfutures@slu.se. The final project report, or parts of it, may be published on SLU Urban Futures' website. If the report cannot be public in its entirety, it is essential to announce this in correspondence with SLU Urban Futures.
Extended time
If projects cannot be finalized according to the original time period, contact SLU Urban Futures' program manager by mail, with a request for an extended period and state the reason for the delay. Extended time for final reporting can be granted.
Current call
We do not have any open calls at the moment.
Current calls will be announced here, on social media, in newsletters and on SLU's central page on calls and research grants.


If you have questions
Please mail urbanfutures@slu.se, we are happy to help you!
---
Contact