Urban Health
Last changed: 30 November 2023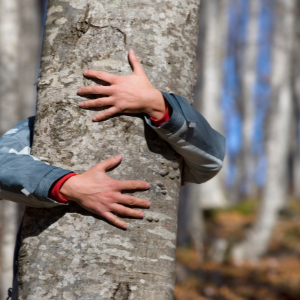 Attention to urban health and wellbeing is high. In times of climate change, and social and economic crisis, the quality of urban living environments and relationships between people and their (natural) environments are key. Questions of resilience, basic needs and inequalities, innovation and opportunities for future generations are in dispute.
The theme of Urban Health is by nature inter- and transdisciplinary. Many of SLU's researchers driving this research forward are often part of multi-skilled teams together with researchers and societal actors representing i.e. the public health sector, sports scientists, regional planners, municipal actors, environmental scientists, biologists, interaction designers, psychologists, architects, landscape architects and many more.
The theme of Urban Health at SLU encompasses highly important and society relevant research topics, such as:
People's relationship to and experience of nature
Children and youth in urbanizing areas
Planning for the elderly
Environmental psychology
Work science and outdoor environments
Housing and public health
Outdoor environment planning at public health facilities
Nature rehabilitation
Recreation
The interrelationships between health, ecosystem services and biodiversity
Health and recreation in planning policy
SLU Urban Futures' Hub in Alnarp can offer support and inspiration for the development of new research questions and collaborations concerning the theme of Urban Health. The hub will thus initiate and strengthen SLU's Urban Health expertise and develop its network.
Please get in touch in case of ideas, questions, and initiatives!
---
Contact
Amanda Gabriel
Lecturer at the Department of People and Society

Telephone: +4640415233, +46735186432
E-mail: amanda.gabriel@slu.se