Anna Rising, professor of veterinary medicine biochemistry
Last changed: 06 July 2023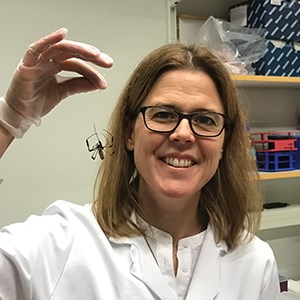 Anna Rising is a professor of veterinary medicine biochemistry since 1 February 2018 . In her inauguration lecture she speaks about medical engineering using spider silk technology.
Anna Rising is a veterinarian and started her research career by joining a project aimed at producing artificial spider silk for medical applications.
She is now part of a group that, step by step, has revealed the secrets of the real spinning process in spiders. Using this knowledge, they have designed an artificial spider silk protein that can be produced in large quantities in bacteria, as well as a spinning process that manufactures fibres that resemble real spider silk. Today she works with a number of medical applications of spider silk technology.
---
Contact
Anna Rising, Professor


Department of Anatomy, Physiology and Biochemistry (AFB), Division of Anatomy and Physiology



---
Links