Theoretical and Applied Aesthetics II - Creating a place
Last changed: 31 March 2017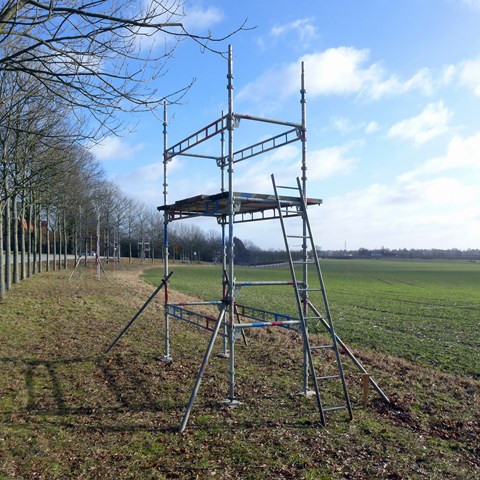 In this course "Theoretical and Applied Aesthetics II" 52 Alnarp students focused on Burlöv municipality, in Skane. While not large in area (it is Sweden's second smallest municipality) Burlöv hosts multiple contexts and acts as a crucial link in the expanding Öresund Region. Today it has 17 578 inhabitants; in 2030 the population is estimated to increase by several thousand. As a study area, the municipality invites consideration about everything from landscape design to social conditions, and how the two can be incorporated.
Eight student groups were each assigned a different segment of Burlöv. With the help of artistic methods, they explored diverse layers of the culture, history, present and future of Burlöv. The project represents a collaboration between the Studio Project 2 planning course 'Conceiving Places of Residence' and Theoretical and Applied Aesthetics II, where the approach constitutes the first phase of a long- term work.
The course involved inspirational lectures, text workshops, seminars, literature, photography exercises and spatial design workshops. Social and societal aspects constituted an important aspect of the curriculum. Encouraged to invent their own methods of analysis, students had the opportunity to engage with course faculty, invited artists and writers, in continuous dialogue about their work.
A public exhibition of a selection of student projects opened the evening of February 21, 2017. The exhibition attracted hundreds of visitors and was covered by the newspaper, Sydsvenskan.


Documentation SiteSeeing 2017 (in Swedish)
---
Contact
Peter Dacke, Lecturer at the Department of Landscape Architecture, Planning and Management
peter.dacke@slu.se, 040-41 54 41