More knowledge on microbiomes will increase crop quality in Africa
Published: 08 December 2017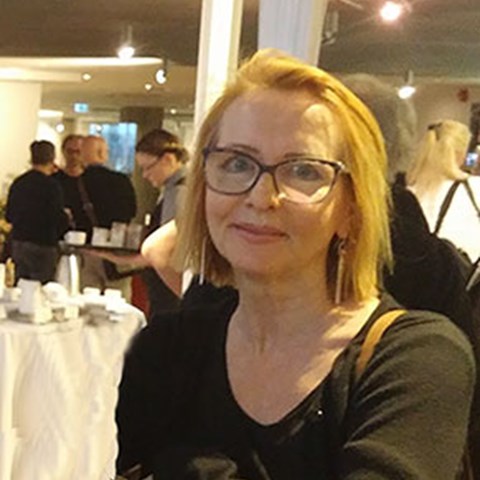 Salme Timmusk from the Department of Forest Mycology and Plant Pathology and colleagues has received 3 million SEK from VR (the Swedish Research Council) for the project "Integrating plant microbiome to increase quality and water use efficiency of major crops in sub-Saharan Africa".
Salme will carry out the project in collaborations with Dr. Rodomiro Ortiz (Department of Plant Breeding), Dr. Gulaim Seisenbaeva (Department of Molecular Sciences) and with colleagues at University of Michigan, Cornell University and Bashan Institute of Science.
– I have a long-lasting collaboration with these researchers and together we attempt to contribute solutions for food security in Sub Saharan-Africa where climate change will hit hardest, says Salme.
The innovative interdisciplinary technologies were previously discussed in 2016 together with official representatives from sub-Saharan Africa at the Stockholm Development Research Conference, especially at the panel "Food and water security via viable business models".
Salme was the first to show that the native soil bacteria, which are always present, have the ability to protect plants against drought.
– Now, we have to learn how to use these bacteria, says Salme.
After the discovery, Salme and collaborators continued with the bacterial drought tolerance enhancement ability and went on isolating bacterial strains from the areas where drought is a stress factor as well as evolutionary selection force. They isolated strains from Mt Carmel, Israel; Mt Lemmon AZ, USA, which are harsh habitats.
Among the other hosts, the bacteria were isolated from the roots of wild progenitors of cereals. The emmer wheat and wild barley are progenitors to the contemporary wheat and barley. As the researchers suspected, these isolates were more efficient in drought tolerance enhancement and can enhance plant survival and biomass production several times under severe drought conditions. The harsh environment rhizobacteria which co-evolved with the host, most likely have assisted the wild progenitors to survive high levels of drought, UV, heat and nutritional deprivation over a long period of time.
However, there is a general problem with plant beneficial bacteria field application consistency.
– Now we are working on the nanointerface interaction between plants and the bacterial colonization of contemporary cereals. We combine plant breeding with the harsh environment bacterial isolates. With the help of soil natural and synthetic nanoparticles we design root biofilms and study their mode of action, and are taking into account that rhizobacterial properties are dynamic and highly dependent on root development, says Salme.
---
Contact
salme.timmusk@slu.se, 018-672727
---
Links:

Page editor: cajsa.lithell@slu.se