Closing a chapter – moving on from AgriFoSe2030 Phase I
Published: 16 December 2020
November 2020 saw the launch of AgriFoSe2030's second programme phase and with that, the end of its four-year long first phase, which included many milestones.
For the programme to carry out its objective of supporting processes to translate science into policy and practice, the AgriFoSe2030 first phase set out to build the programme basis and to develop its innovative research-to-policy translation approach. This was done in close collaboration with AgriFoSe2030's partners, and included establishing the network of collaborative research partners, together with public- and private sector contacts. As a part of this network collaboration, several researcher exchanges were carried out. In parallel, training courses and workshops were also designed and implemented. These focused on topics such as science communication, meta-analysis, and conducting systematic reviews. Some of the projects initiated in Phase I will continue during the second phase- so watch this space, more news on the projects are to come!
"Initially I thought the policy formulation process was a preserve for those in specific positions within government and that scientists had nothing to do about it. However, after our training and engagement with various policymakers, I am now convinced that as scientists we have a role to play in the process." - Jeremiah Okeyo from Embu University, Kenya after participating in AgriFoSe2030 activities
In going forward, AgriFoSe2030 will build on lessons learned from its first phase. The programme will place further emphasis on cooperation between its different consortium partners and between its topical focuses. More so, instead of AgriFoSe2030 including many projects, these numbers will be reduced for the programme to focus on fewer, larger projects. In this new phase we will also take on a different thematic structure, outlined by 'challenges' which the programme's original themes tie into. The challenges are as follows:
Improving access to safe and nutritious food
Agriculture productivity and ecosystem functions
Science based innovation and extension
Smallholder rural and structural transformations
The challenges outline identified key issues for smallholder agriculture in the projects' focal regions. These adaptations and alterations to the programme strategy are set to ensure a clearer and more direct pathway toward achieving the programme's overall goals.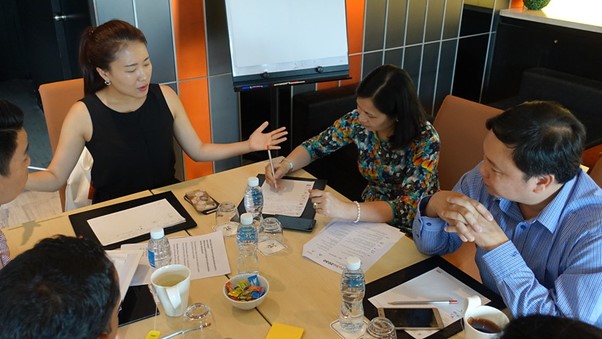 AgriFoSe2030 translating science to policy and practice workshop in Bangkok January 2018. Photo: Anneli Sundin
Facts:
---
Contact