SLU news
Finds new contaminants of concern in Lake Mälaren
Published: 29 August 2022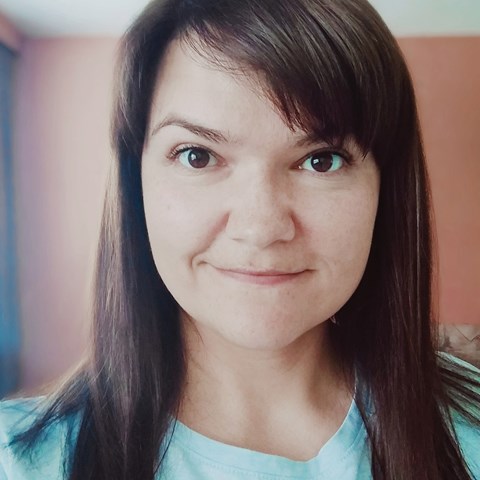 Lake Mälaren is Sweden's biggest drinking water source, and as such, it is important to monitor its water. We check the water for well-known environmental pollutants regularly. But what about all new chemicals?
Chemicals used in goods and production processes can eventually be found in the aquatic environment. New chemicals are constantly put on the market, and the question is which ones we can find in our waters?
Some of these chemicals are highly persistent and easily mobilized, properties that make them of concern and important to monitor. Such chemicals don't degrade easily (if at all) and have the potential to travel far away from their sources. These micropollutants may be harmful to humans and the environment at certain levels, and chronic exposure may therefore be of concern.
Oksana Golvoko, researcher at the Department of Aquatic Sciences and Assessment, has been part of a research team that focused on chemicals used in the paper and plastics industry and with persistent and mobile properties. Samples from Lake Mälaren and possible pollution sources were collected and analyzed. It is the first time these chemicals were searched in the Swedish aquatic environment.
Why are you checking Lake Mälaren for new chemicals?
- It is highly important to check the water in Lake Mälaren for these new chemicals as this water is used as a drinking water source, says Oksana. Another important reason for choosing Lake Mälaren is that we have already conducted many studies about the occurrence and fate of relatively well-known chemicals in the lake, meaning that this study will build new knowledge on top of that.
Lake Mälaren is the drinking water source for two million people. As many people live in the area and as we have theoretical reasons to believe that these chemicals could be polluting our waters, it is important to study their occurrence. It is in the interest of everyone to have clean water. Improved knowledge of water quality is also important in helping us reach sustainability goals.
- The main reason for this project was to check surface waters and potential sources of pollution in Sweden to see if certain substances could be found, says Oksana. She continues:
- We focused solely on the occurrence of substances that are known to be persistent and mobile, and as such, they could potentially pose a risk to drinking water safety.
What are your main results?
- We could confirm the occurrence of eight persistent mobile organic contaminants (PMOCs) and 24 were tentatively identified. We also found some compounds we need to check further to investigate their origin and occurrence in the wider environment. But many questions remain. For example, are the contamination levels of concern?
Besides learning what substances occur in the environment, the study also highlights the need for more knowledge on what biological effects these micropollutants can have. It is not enough to only detect contaminants of emerging concern. We also need to know if they are toxic to humans or the environment before we can say anything about if and how they are relevant to drinking water.
Next, there is a need to find out at what levels the compounds occur in Lake Mälaren, and if these levels are hazardous. Only theoretical and so-called qualitative studies are not enough to determine whether the occurrence is dangerous for humans. An advantage of a field study like this is, however, that it reflects the real world. It is not a theoretical study about which chemicals that potentially could be found in our environment.
- I want to underline that although we know that some PMOCs are bad for the aquatic environment and human health, not all PMOCs cause toxic effects, Oksana says.
She relates to the long-term commitment needed from many different actors to know if and what actions we need to take regarding PMOCs. Oksana finishes by saying:
- This study was designed towards improved awareness of what substances occur in our aquatic environment. We have to make sure we know how to prevent the release of these substances into the environment. For now, it is just information about which ones that are out there. Toxicity data need to be developed, quantitative monitoring has to be done in order to know if we need to take action. We need clean water, and it is the responsibility of many actors to take action in the future.
---
Contact
---
Links: