Ask a researcher! The craft of research and how to deal with unexpected changes
Last changed: 04 May 2021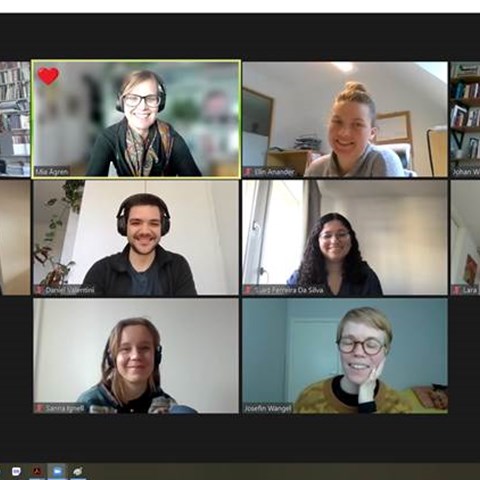 During the SLU Landscape days April 14-15, the PhD forum held a interactive, digital workshop where the PhD students in landscape interviewed two senior researchers.
In this interactive workshop the PhD students in landscape interviewed the senior researchers Rolf Johansson and Josefin Wangel about their thoughts about their own research practices.
It was a highly appreciated meeting where insights on writing, what doing research has actually meant for them, and what the meaning of the PhD actually might be were shared. Together we identified individual/structural obstacles, how to use writing as a part of the process of doing research, and how to work actively with our own experiences in order to do research. As Josefin put it, doing research is about getting innovative ideas, and these we get through the experience of the research we encounter. If experience constructs our perception – we can change our experiences and add new experience, and thus change perceptions, expectations and what our research is about!
Facts:
Organized by Azadeh Shahrad, Johan Wirdelöv and Sued Ferreira da Silva.
---
Contact
SLU Landscape
SLU Landscape operates as a cross-institutional network for collaboration and joint profiling of work done in the landscape subject area at SLU. It is one of the largest environments for research and teaching in landscape architecture in Europe.