VH Presentation technique course
Last changed: 13 November 2020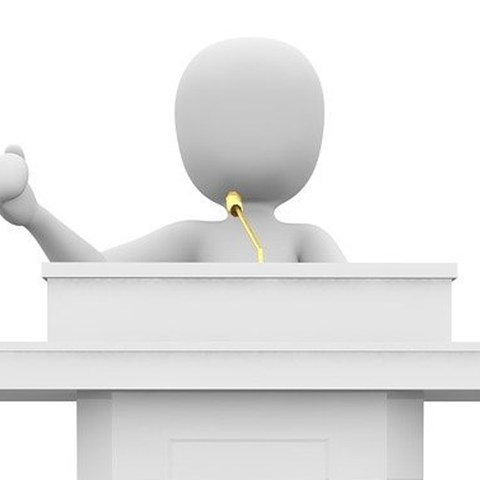 Since April 2020 the VH Faculty has a joined course for all VH's PhD students in presentation techiques and current research in veterinary medicine and animal science
Welcome to the new PhD/veterinary resident course in Presentation techniques and current research in veterinary medicine and animal science, PVG0044 that started in April 2020 and will run continuously. The course aims to increase the course participants ability to present its research to both a scientific and a non-scientific audience.
To fulfill the course participants should complete two workshops (one on oral and one on poster presentation techniques) and participate in at least 20 VH-seminars. In addition, each student should present their own project/research twice in the VH-seminar serie, moderate one seminar and give feedback on one other student oral presentation.
A Canvas room is used for the administration of the course.
Follow the link for the course https://slu-se.instructure.com/courses/1809.
Click on the "Join the Course" and log in with your SLU account.
This enrollment is necessary to see the information around the course and the achievements made.
Welcome to join the course!
Important notice! This course will replace the course "Seminars in Clinical Science" where Ylva Sjunnesson is the course leader. The PhD students and Veterinary Residents that currently follows that course and wants to transfer to the new course are welcome to do so. We think that the new course is improved and that the presentation technique workshops are very valid. Please contact Magnus Åbrink for transferring of the achievements made so far etc. Of course, it is also possible to complete the "Seminars in Clinical Science" without transferring to the new course but no new student can start the course "Seminars in Clinical Science". The seminar task and the moderator task in the two courses are similar.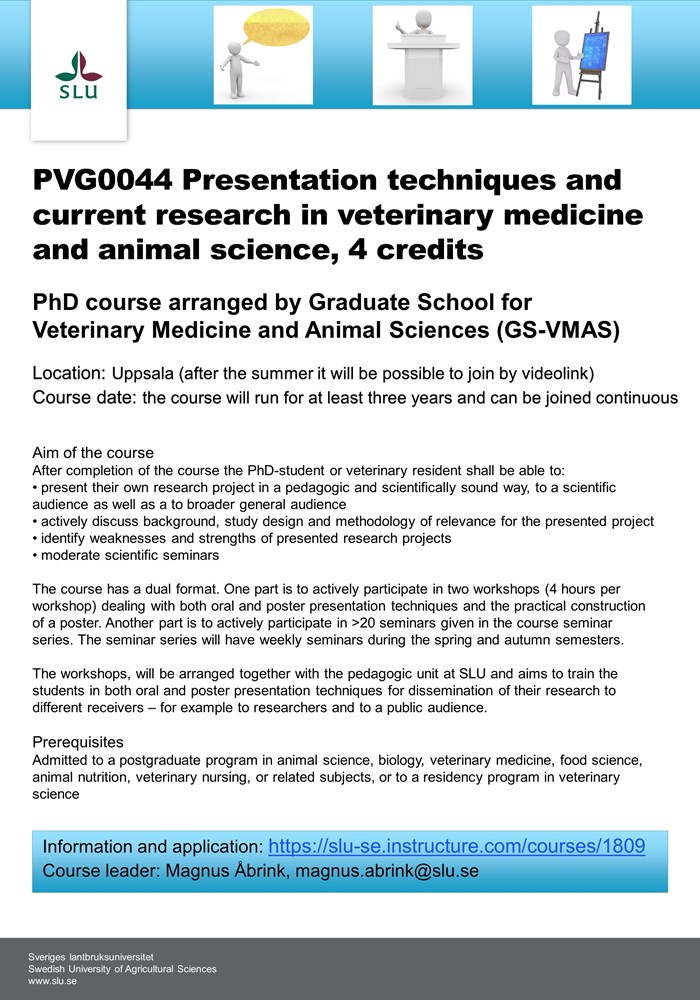 ---
Contact
---
Links