SLU's knowledge bank
Which values in dogs and cats are most important?
Last changed: 24 January 2019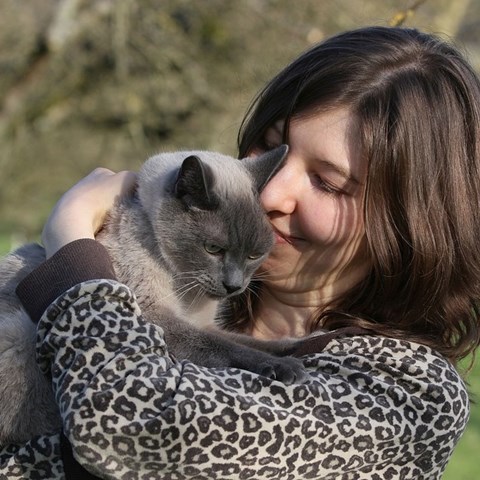 The extensive keeping of companion animals and the substantial monetary amount we spend on these animals indicate that they are highly valued. Although the benefits humans derive from keeping cats and dogs have been extensively studied, how we conceptualize these animals has received limited attention.
How people conceptualize cats and dogs is important as it influences human behavior and the well-being of humans as well as animals. The objective of this paper was to examine the conceptual meaning of dogs and cats and the relative importance of meanings assigned to these species.
Methods
Based on a Swedish on-line survey (n = 2028) the free-elicitation method was used to measure the salience of conceptualizations for dogs and cats as this method measures the accessibility of the focal object in people's memory. An R-index approach was used to analyze the importance and dominance of attributes on the premise that the order in which attributes were listed by respondents reflects their relative importance. The sum of the choice probability was used to evaluate the stochastic rank order of attributes and Somers' D was used to examine difference in rankings between groups of respondents.
Results
For dogs, human well-being in terms of emotional and social support, and emotional attachment (friendship, love, companionship, joy and loyalty) were found to be most important while elements related to the animals themselves (e.g. personality of the animal) were found to be less important. For cats, personality of the animal was along with love found to be most important. The results were largely consistent across different types of households.
Conclusions
The results provide information on the relative importance of salient attributes and thus indicate which attributes that are important to consider, for example, when analyzing human-animal interaction, animal welfare, human health and subjective-well-being, or the economic value of cats and dogs.
Link to the publication
https://doi.org/10.1186/s40359-018-0228-1
Reference
R Hoffmann, CJ Lagerkvist, MH Gustavsson and BS Holst. An empirical examination of the conceptualization of companion animals. BMC Psychology (2018), 6:15
---
Contact
Ruben Hoffmann
Researcher at the Department of Economics; Agri-Food Policy and Trade
Telephone: 018-671737
E-mail: ruben.hoffmann@slu.se