Futures Lab
The Futures Lab is a forum for interdisciplinary explorations of future research questions and societal challenges.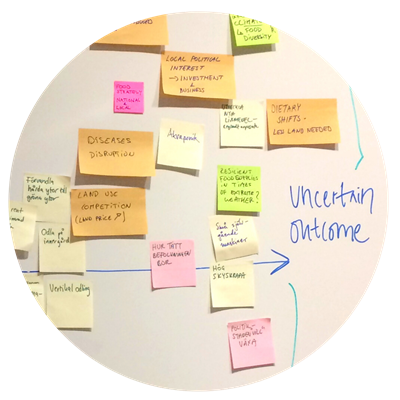 Research with future perspectives
The Futures Lab was initiated in 2019 by the two future platforms SLU Urban Futures and SLU Future Food. The lab has its thematic focus where the subject areas of these two platforms meet: sustainable urban development and a sustainable food system. In 2020, an interdisciplinary research group participated in a project where the participants immersed themselves in future studies and developed their own projects with a future perspective. In 2022, the Future Lab will run a webinar series, where everyone who is interested in future studies is welcome.
Loading…