Scott Creel appointed a Wallenberg professorship at SLU
Published: 02 February 2018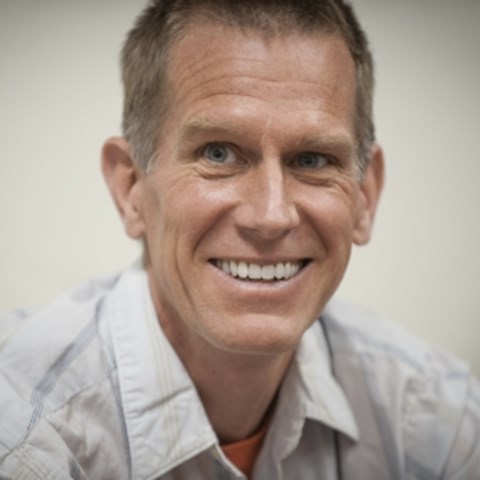 Professor Scott Creel, from the Department of Ecology, Montana State University, has been appointed a Wallenberg professorship by The Royal Swedish Academy of Agriculture and Forestry. He will be a guest professor at SLU's Department of Wildlife, Fish, and Environmental Studies in Umeå.
Professor Creel is an international authority in ecology with an outstanding research output of over 140 scientific articles, mostly in the fields of predator-prey ecology and carnivore management research. His current focus on the ecological consequences of human activities and methods for reliable population monitoring align strongly with SLU's mission statement and our profile in research, teaching and interaction with stakeholders. Here his long-standing work on model systems where governance and conflicting management targets challenge models of sustainable resource use will offer excellent opportunities for synergistic effects and new collaborative research.
"I look very much forward to Professor Creel's tenure at SLU and I'm especially excited about our joint research plans on large carnivore population dynamics in human dominated landscapes in Europe and Africa", says Göran Spong, Senior Lecturer at the Department of Wildlife, Fish and Environmental Studies.
"I am looking forward to working with old and new colleagues to develop and apply new ways of answering questions that are critical for the conservation of large carnivores. These questions range from simple things, such as obtaining good estimates of population size, to difficult questions about the ways that carnivores indirectly affect prey populations by altering their behavior or physiology. Slowly studying Swedish with an app on my phone, I now know how to say 'det förstår jag inte', which is going to be key", says Scott Creel.
News article from the The Royal Swedish Academy of Agriculture and Forestry
http://www.ksla.se/senaste-nytt/nyheter/2018-ars-wallenbergprofessorer/
More about Professor Creel
http://www.montana.edu/screel/
Contact person
Göran Spong, Senior Lecturer
Department of Wildlife, Fish and Environmental Studies
Swedish University of Agricultural Sciences
+46 (0)73-035 06 41, goran.spong@slu.se
---
Contact

Page editor: David.Stephansson@slu.se