The landscape architectures roles in an international perspective
Last changed: 23 November 2021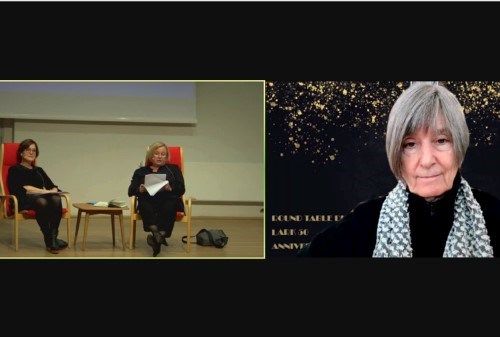 On November 16 the fourth round table discussion of the Landscape Architecture Programme's 50th anniversary took place.
The topic was The landscape architectures roles in an international perspective. The invited speakers were the SLU Landscape honorary doctors:
Anne Whiston Spirn, Richard Stiles, Catharine Ward Thompson, Gil Penalosa and Helena Bjarnegård.
Moderators: Caroline Dahl and Ingrid Sarlöv Herlin
Watch the full discussion here - in English (available two weeks):
Facts:
---
Contact
Matilda Alfengård
Lecturer at the Department of Landscape Architecture, Planning and Management
E-mail: matilda.alfengard@slu.se
SLU Landscape
SLU Landscape operates as a cross-institutional network for collaboration and joint profiling of work done in the landscape subject area at SLU. It is one of the largest environments for research and teaching in landscape architecture in Europe.