When is it biological control?
Last changed: 01 August 2023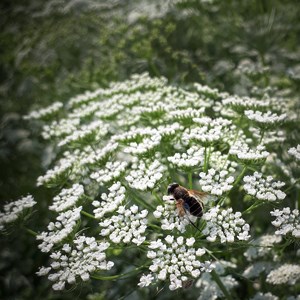 Biological control is increasingly important for crop protection. Unfortunately, the definition of biological control has become less clear as a number of different alternative terms and definitions have been launched. In an article in the Journal of Pest Science, SLU researchers present an updated terminology and conceptual platform for biological control.
The regulations for the approval of biological products have contributed to the confusion through the use of inconsistent terminology and unclear definitions. Therefore, it is important to define more precisely what we really mean when we say biological control.
This is our definition:
Biological control is the exploitation of living agents (including viruses) to combat pestilential organisms (pests and pathogens), directly or indirectly, for human good.
Biological control always involves the following three separate players:
a biocontrol agent,
a pest, and
a human stakeholder benefitting from the pest control provided by the biocontrol agent.
All biological control can be divided into:
Natural biological control: The service carried out by resident natural enemies of pests and pathogens without human involvement.
Conservation biological control: Directed stimulation of resident natural enemies to enhance their control of pests and pathogens.
Augmentative biological control: Addition of propagated biocontrol agents, temporarily increasing their population densities in a targeted area.
Classical biological control: Addition of new biocontrol agents for proliferation and long-term establishment.
These three categories can be used individually or be combined.
- We encourage researchers, legislators, authorities and industry to use the updated terminology and conceptual platform to facilitate and clarify communication about biological control, says Maria Viketoft.
- We hope that our research can help to understand, optimize and legislate on biological control so the methods can best contribute to safer, more environmentally friendly food production, says Ingvar Sundh.
---
Contact
maria.viketoft@slu.se, 018 -67 1505
mattias.jonsson@slu.se, 018 - 67 2450
---
Links