Landscape Architecture
Published: 21 October 2019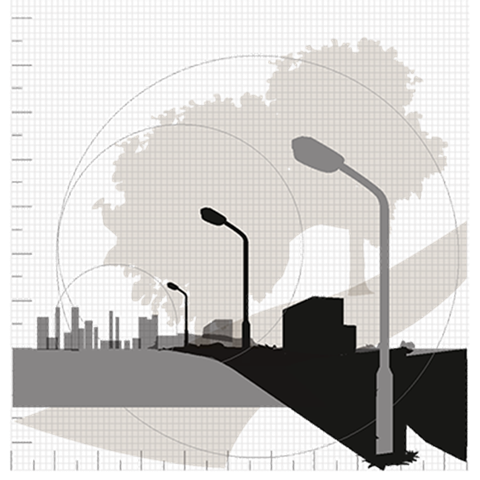 In one of Europe's largest campuses for education in Landscape Design, Landscape Planning and Landscape Management and Construction, this master's programme gives you a possibility to in depth studies in varied areas of Landscape Architecture.
You will get a deeper understanding of the relation between man and the environment and learn how to handle the processes of landscape change in the modern society. The campus of SLU Alnarp is located in the Öresund region close to Malmö and Copenhagen in one of the most vital regions of northern Europe with four universities nearby.
All the courses are delivered in English and the student population is a mixture of Swedish and international students. There is an international approach to assignments and literature at the programme, but you will get to know Scandinavia and the southern region of Sweden through projects and studies.
UN's sustainable development goals in the education
SLU's educations creates knowledge which contributes to the goals for sustainable development, both in Sweden and internationally.
Content
The courses offered in this programme represent a broad range of subjects within the field Landscape Architecture. The education is based on contemporary and international theories in Landscape Architecture, but also on research and knowledge developed at the campus in relation with practise and the profession. You can for example find courses in open space design, in urban and rural landscape planning or in horticultural and dynamic vegetation design. Besides these directions, you can also combine different types of courses to develop your own profile according to your own preferences and interests. The education uses a combination and synthesis of skill training and relevant theoretical input. You will use different computer programmes adapted for planning, design, analysis and presentation in the courses. After one and half years of courses the studies end with a Master's project (thesis) during one semester, where you independently plan and carry out a theoretical and practical project.
Student life
Welcome to #greenstudies where you get glimpses of student life as a master student at SLU!
Future
This education programme will give you a strong platform and the accurate tools for a forthcoming professional career within the field. Depending on your own country's policy on professional certification, as well as the subject of your bachelor's degree, you may be able to work as an urban planner, landscape designer or landscape manager, or in another profession that is based on knowledge about contemporary society and landscape development, sometimes in competition with professions such as landscape architects or architects.
Qualification Awarded
Degree of Master (120 credits) of Science with a major in Landscape Architecture.
Facts
Programme scope: 2 years, 120 credits
Next start: Alnarp, Sep 2020
Number of admission places: 25
Application period 16 Oct 2019 - 15 jan 2020: All international students
Application period 16 March 2020-15 April 2020: Swedish students and students within EU/EEA
Tuition fee for non-EU/EEA/Switzerland citizens:
First instalment: 90 000 SEK
Total programme: 360 000 SEK
All applications are made through the Swedish online application service at universityadmissions.se. Find out how to apply and more about the application and admissions process (on our website).
---
Contact
Study and career guidance
Ask us about: courses or programmes, which education that suits you and how to reach your future goals, your study environment and career after graduating.
Do you have questions about the university or our programmes? Maybe you can find your answers here. FAQ: Frequently asked questions about studies
Telephone
+46 (0)18 67 28 00
Telephone hours
Monday 10-12
Tuesday 10-12
Thursday 13-15


Page editor: study@slu.se