Triekol (Transport Infrastructure Ecology)
Last changed: 02 April 2020
Triekol is a research programme on the impact of transport infrastructure on biodiversity and landscape ecology. The programme is financed by the Swedish Transport Administration.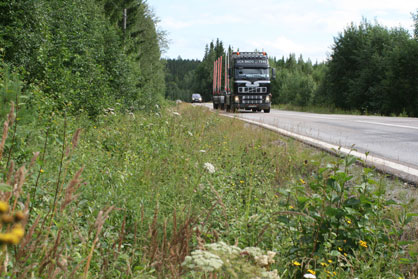 The aim of the research programme is to develop knowledge and methods that can help the transport sector to maintain and, where possible, improve the ecological functions and qualities of the landscape. The work within the program has a direct link with ongoing operations of Swedish Transport Administration, and the results are used for developing new guidelines, planning new investment projects, and in the development of maintenance of existing roads and railways.
TRIEKOL has now started its third program period, which includes the years 2017-2022. The program is divided into several subprojects within the two themes Animals and Infrastructure habitats.
---
Contact
---
Contact
CBM researchers participating in Triekol:
Contact details project team Triekol
Financing
Trafikverket Swedish Transport Administration (2009-2011) (2012-2015)