Magazine Biodiverse
In our effort to disseminate knowledge produced at the centre, as well as to offer a platform for discussion and dialogue, CBM publishes a popular science magazine, "Biodiverse", which is printed and circulated to over 5000 subscribers in Sweden free of charge. There are four issues of the magazine per year each with a different theme. The articles are written by scientists as well as professionals working in the environmental sector.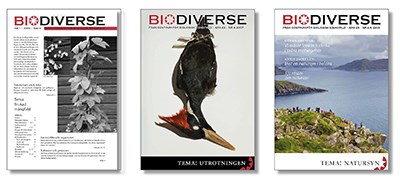 About Biodiverse
Through Biodiverse, CBM offers knowledge about the complex interactions between biodiversity and society, and a platform for raising questions and disucussing biodiversity conservation problems. Our aim is to have at least one article per issue translated to (or written in) English, which is published on the website www.biodiverse.se. All articles and issues of the magazine, since the first issue in 1996 can be found on the website.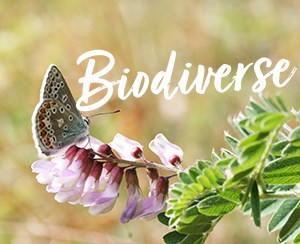 Subscribtion
Subscribe for Biodiverse is free within Sweden. Unfortunately we can not accept subscibers from other countries. Note: the magazine is in Swedish, exept for one article per issue, which is published on the website www.biodiverse.se.
To subscribe, send an e-mail with your postal adress to: biodiverse@slu.se.
We also have an electronic newsletter that we send just before every issue, with links to the articles on the web. Click on the link below to subscribe to the newsletter (information in Swedish).
Loading…