CBM Seminar Series 2017
Last changed: 02 October 2018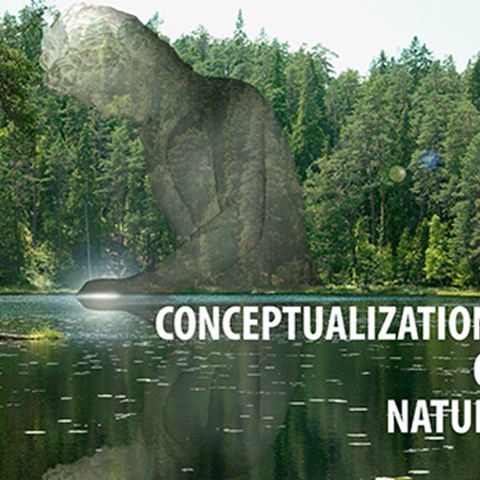 CONCEPTUALISATIONS OF NATURE– Exploring constructions and political agendas in human understandings of ecology, biodiversity, and environmental practice.
This seminar series aimed to stimulate a discussion on concepts related to environmental policy and practice, such as 'biodiversity', 'sustainable development', 'ecosystem services', 'landscape' and even 'nature' itself. The presenters explored the complex context that such concepts are embedded in and draw upon their research experience in order to share their understanding of how practices linked to these concepts are generated and reproduced. With examples from different cultural/social/political arenas the seminars put perspectives on current environmental agendas and the way we talk about, and think, 'nature' and nature conservation management.
Although leaning on viewpoints stemming from the humanities and social sciences, we invited all interested researchers and students in hope of an interdisciplinary dialogue.
The seminar series consisted of 5 presentations in total. Two of the lectures were recorded. The presentations were approximately 1 hour in length, followed by an extended 1 hour discussion.
Watch Elsa Reimersons lecture here.
Watch Helga Ögmundardottirs lecture here.
Time: Seminar 1-4 at 15.00-17.00
Place: Ulls hus, SLU Campus Ultuna, Uppsala (map of Ultuna here, Ulls hus entrance at nr 8 on the map)
PROGRAMME
16 February:
PhD. Eren Zink, Department of Cultural Anthropology and Ethnology, Uppsala University.
"Environmental crises and the contradictory collaborations meant to control them: A political ecology of climate change in Vietnam".
Venue: Lecture room T, Ulls hus
9 March:
PhD. Elsa Reimerson, Department of Political Science, Umeå University:
"Discursive positioning and constructions: Indigenous peoples and protected areas".
Venue: Lecture room T, Ulls hus
Watch Elsa Reimersons lecture here.
30 March:
PhD. Seema Arora Jonsson, Department of Urban and Rural Development, The Swedish University of Agricultural Sciences, Uppsala:
"Gender and Sustainable Development: Policy and Practice in Environmental Management"
Read the paper "Blind spots in environmental policy-making: How beliefs about science and development may jeopardize environmental solutions"
Venue: Lecture room S, Ulls hus
27 April:
PhD. Helga Ögmundardottir, School of Social Sciences, Faculty of Social and Human Sciences (Anthropology), University of Iceland:
"The appropriation of Nature: The case of sheep herding in Þjórsárver, Iceland".
Venue: Lecture room T, Ulls hus
Watch Helga Ögmundardottirs lecture here.
17 May:
Prof. Dan Brockington, the Sheffield Institute for International Development, University of Sheffield.
"Measuring and understanding dynamics of livelihood change: data dilemmas in African contexts".
Venue: Ihre-salen, Campus Engelska Parken. Time: 16.15-18.00.
This seminar is co-organized with the Forum for Africa Studies, Uppsala University.
---
Contact