SLU news
EcoStack – new EU project will combine ecosystem services for optimized crop production
Published: 24 August 2018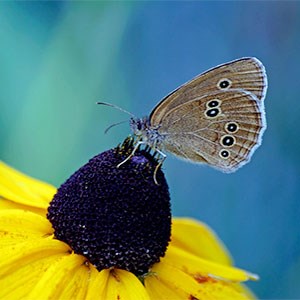 EcoStack is a new EU-project with a budget of 10 million Euros that will span five years. The project starts in September 2018 and SLU is one of 24 partners. The aim of the project is to use ecosystem services to optimize crop protection and production.
EcoStack is a new EU-project that will run during five years. The project gets 10 million Euros and starts in September 2018. SLU is one of 24 partners and will be assigned ca 11 million SEK. Velemir Ninkovic from the Department of Ecology, Robert Glinwood from the Department of Crop Production Ecology, Margareta Hökeberg and Hanna Friberg from the Department of Forest Mycology and Plant Pathology, and Ingvar Sundh and Anders Broberg from the Department of Molecular Sciences are participating. The project is coordinated by Francesco Pennacchio from University of Naples Federico II.
Using ecosystem services for optimal crop productivity
The full name of the project is "Stacking of ecosystem services: mechanisms and interactions for optimal crop protection, pollination enhancement, and productivity". The overall objective of EcoStack is to develop and support ecologically, economically and socially sustainable crop production via stacking and protection of functional biodiversity. By designing and implementing integrated systems for ecostacking, the project will contribute to a long-term sustainability of agriculture and food production.
– The overall aim of EcoStack is to study how to improve ecosystem services within different European climatic conditions and production systems. The focus of the project will be on the management of beneficial organisms within the field. Through multidisciplinary research we will make full use of increased knowledge of interactions between trophic levels, and will manage functional biodiversity benefits at different levels (within and between species, fields, landscapes), and stack them into new farming practices, says Velemir Ninkovic.
Close stakeholder contacts to develop sustainable systems
In the EcoStack project, an interactive forum of actor groups and stakeholders will identify steps to achieve sustainable productivity gains. Measures will be designed that can stimulate the generation of ecosystem services within the cropping system, and that may carry over to the next crop in the rotation. In addition, systems for optimized provision of ecosystem services and use of plant protection tools, with focus on ecological, economic and social sustainability of the integrated system will be developed.
– Research in EcoStack is based on advances in scientific disciplines reaching from new farming practices to modern technologies. We will, for example, use the latest precision agriculture technologies, advanced molecular techniques to determine ecosystem service providers, modelling and the latest monitoring instruments for examining interactions of ecosystem service providers with the environment, says Hanna Friberg.
---
Contact
Velemir Ninkovic, Senior Lecturer


Department of Ecology, NJ, Agricultural Entomology Unit