Sustainable organic food from heritage cereal – using history to form the future
Last changed: 02 June 2023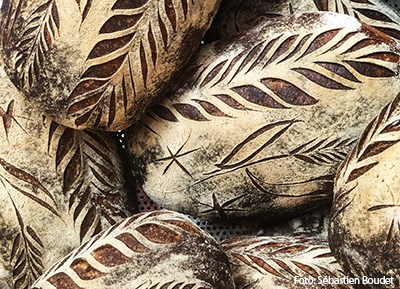 Introducing historical heritage cereals on a larger scale has the potential to contribute to several of the UN sustainable development goals, improve public health, as well as increase profitability of organic farming.
In this project we will examine whether heritage cereals are more resilient to environmental variation and management than modern cereals. Further links between consumer preferences and nutritional quality of heritage cereals will be studied.
This is an interdisciplinary project involving scientists, entrepreneurs and NGOs.
The project team will:
1. Evaluate organic production of heritage cereals and modern cereals of wheat and rye during three consecutive years at two sites to establish the effect of environment and management on yield, yield components, nutritional and technical quality, as well as consumer preferences regarding the produced bread.
2. Identify nutritional and sensory profiles of bread.
3. Identify factors that attract consumers to buy bread baked from heritage cereals.
4. Initiate the development of innovative organic heritage cereals products using the knowledge gained.
The groups addressed here are both organic and conventional farmers, millers, bakers, food scientists, social media influencers and consumers. Further, we will reach public and academic society via media and public events. The participating partners will use their web pages and social platforms to inform about the projects and its results. The results from this project will contribute to the increased production and consumption of organically grown heritage cereals.
The project will run for 4 years (2019-2022), and is financed by FORMAS.
---
Contact
Karin Gerhardt, Researcher


Department of Urban and Rural Development, Division of Political Science and Natural Resource Governance