About Us
Last changed: 22 April 2021
We are a research team with a broad interest in equine applied biomechanics and clinimetrics. On this page you will find out more about us as well as find contact information.
Marie Rhodin: marie.rhodin@slu.se,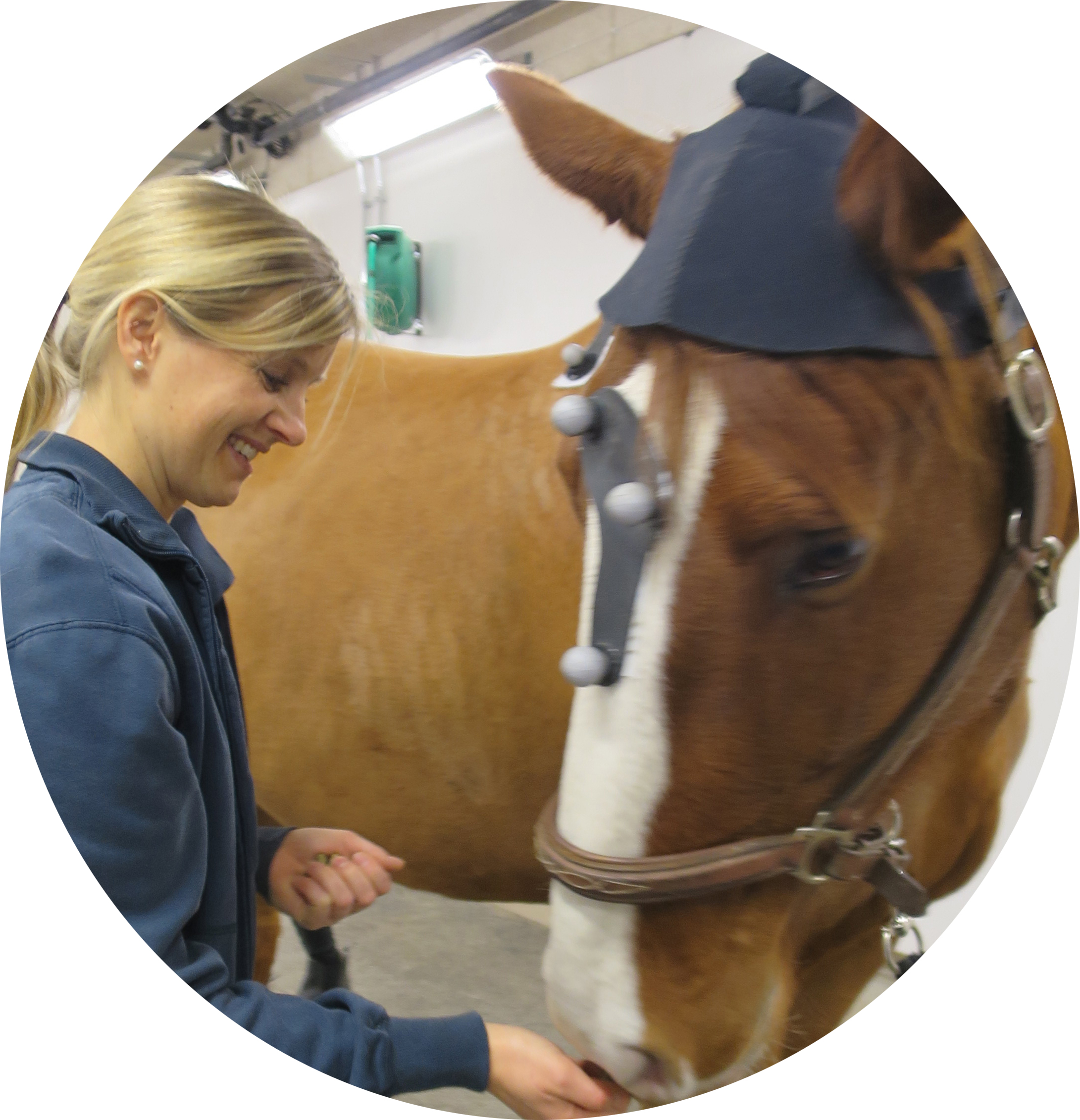 018-672194
PhD (vet), DipACVSMR, Senior Lecturer at SLU
Main interest is in equine orthopedics and clinical biomechanics. This involves studying the movement pattern and loading in sound horses during training or horses that have become lame with a particular interest in different ways of objectively assessing lameness and developing a better understanding of how the horse compensates its motion to reduce a painful load during lameness. In addition to running a large number of research projects, supervising three doctoral students and being an assistant supervisor for additional doctoral students in other parts of Europe, Marie also teaches veterinary students at SLU and works as a clinician veterinarian at UDS horse clinic.


Elin Hernlund: elin.hernlund@uds.slu.se,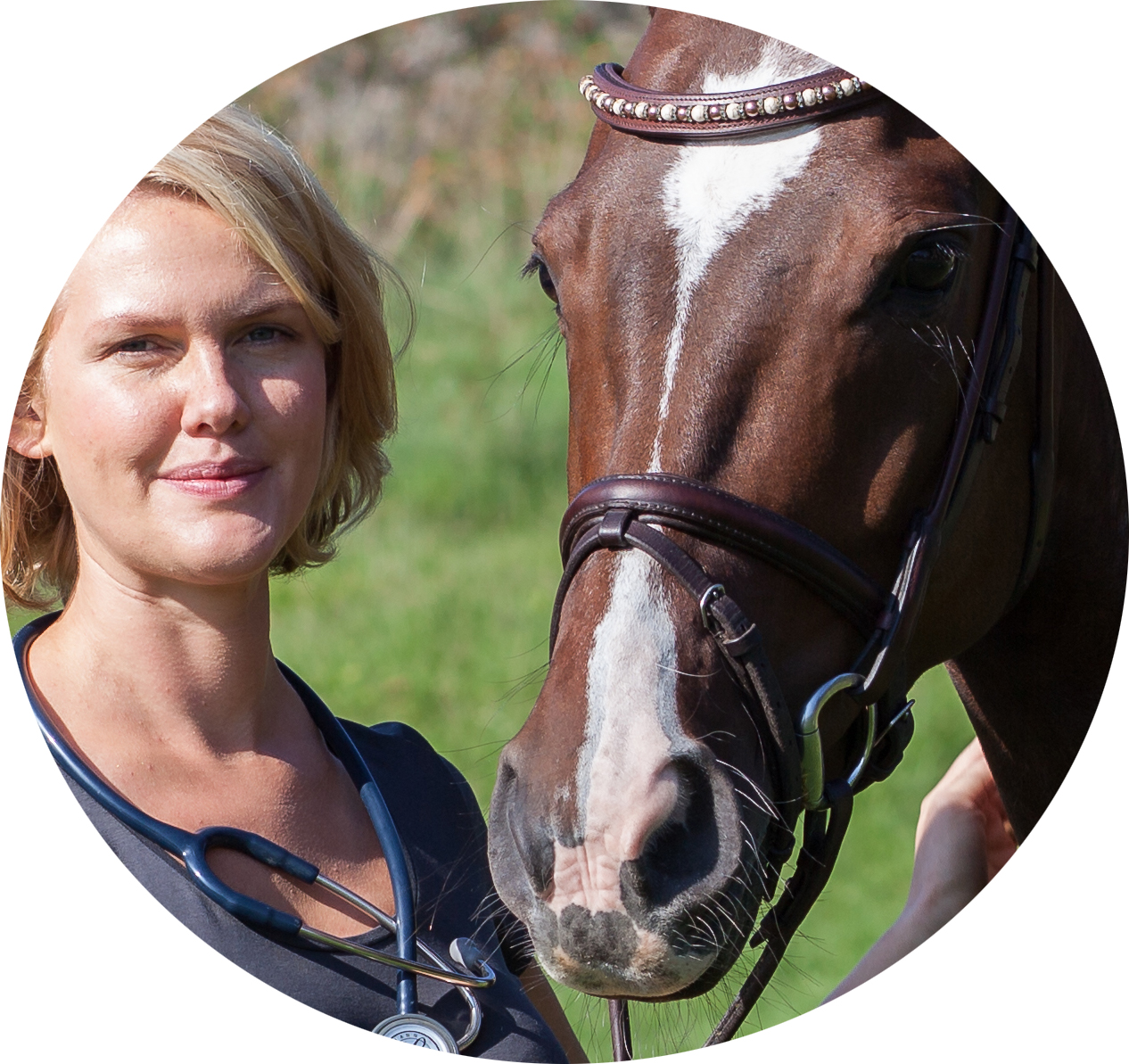 018-672142
As a Post-Doc researcher, Elin is involved in many different research projects. Her main focus is on developing more advanced movement analysis in equine lameness diagnostics. To do this, she studies how movement pattern is related to functional anatomy, specific pain location(s) as well as visual pattern recognition. Elin has received grants for developing better equine lameness diagnostics with the help of new methods of analysis such as Artificial Intelligence. In 2016 Elin defended her thesis that examined equestrian sports surfaces. In addition to her research, Elin also works as a clinician veterinarian at UDS horse clinic and teaches students in clinical and functional anatomy on horses. For veterinary students, she also conducts clinical teaching in orthopedics and movement analysis and supervises doctoral students.


Pia Haubro Andersen: pia.haubro.andersen@slu.se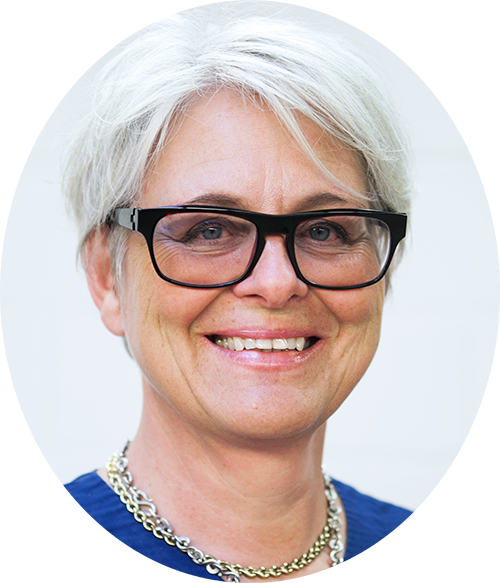 PhD (vet), Professor at SLU, Professor of Large Animal Surgery
As a Professor at SLU, Pia has over 30 years of experience with equine, cattle and porcine surgery as well as a broad experience in teaching and research, focusing on her three favorite areas of trauma, inflammation and pain. During her career, Pia has developed a large international network of collaborators. The most current research project includes academic experts in "machine learning technology" from both KTH here in Sweden and at UC Davis in California. Together, they are researching how to develop automated pain reading in horses, with possible future applications in other animal species.
Emma Persson Sjödin: emma.persson.sjodin@slu.se,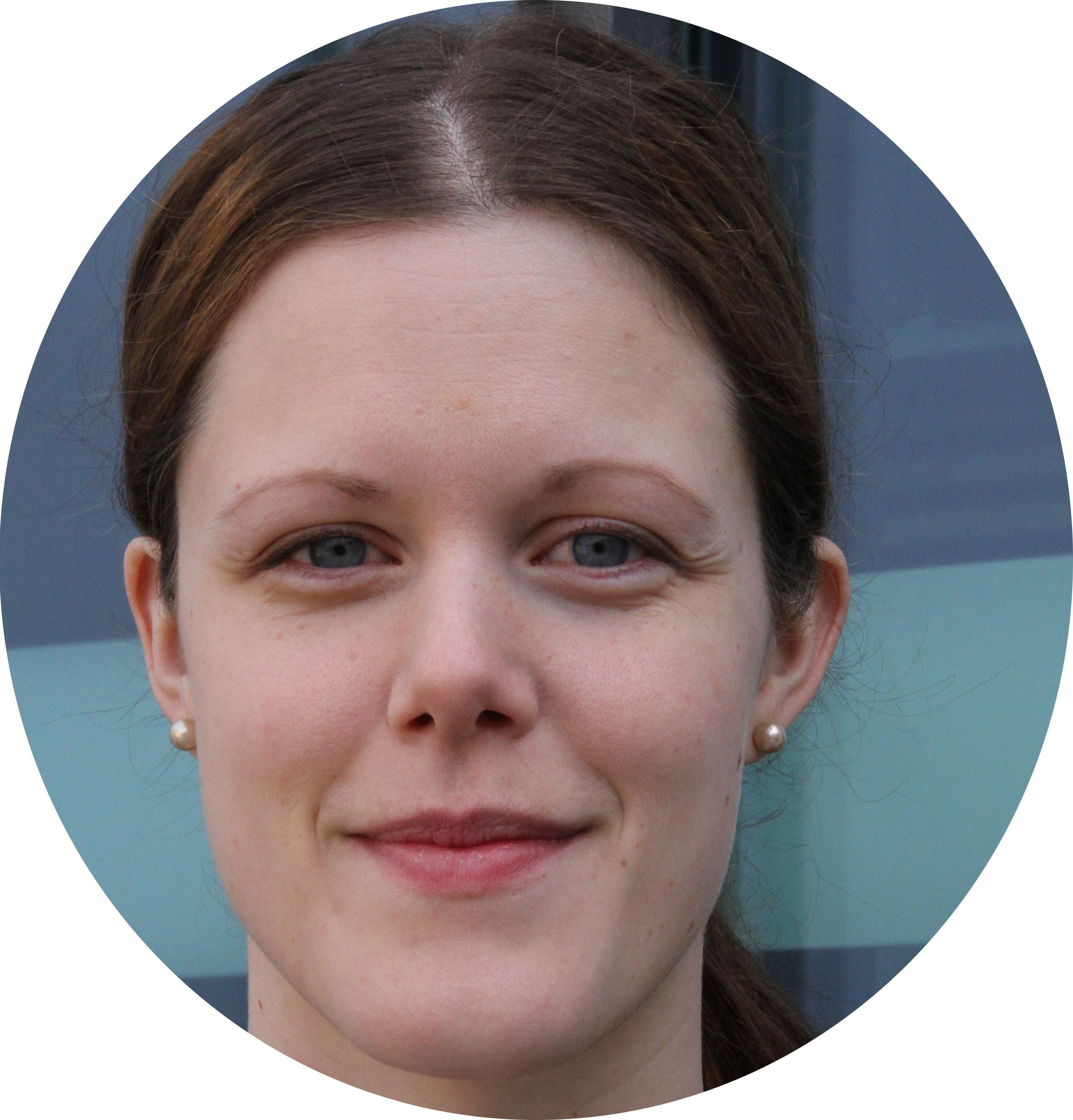 018-671821
Shortly after completing the the veterinary program at SLU, Emma started her PhD in the autumn of 2015, with Marie Rhodin as her principal supervisor. Her current PhD project has the title "Movement asymmetries in healthy and limp riding horses." In addition to researching, Emma is an award-winning teacher of veterinary students (Educational Prize in 2016) and a veterinarian at the University Animal Hospital's Equine Clinic.
Katrina Ask: katrina.ask@uds.slu.se, 018-672125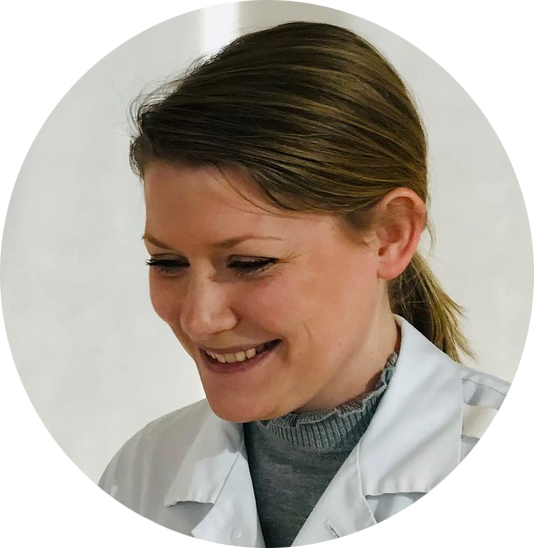 In the autumn of 2017, veterinarian Katrina Ask began her research as a doctoral student of Marie Rhodin and Pia Haubro Andersen's orthopedic project "Does it hurt?" As a doctoral student, Katrina researches orthopedic pain that causes much suffering and reduced animal welfare in horses and cows. After her veterinary degree in Denmark, Katrina completed an equine internship at the University Animal Hospital's Equine Clinic and worked as a veterinarian in Gotland and at a horse clinic in Denmark.


Marie Hammarberg: marie.hammarberg@uds.slu.se
, 018-672167
Marie completed her veterinary degree at SLU in 2011. After graduating, Marie completed an internship at the University Animal Hospital's Equine Clinic, followed by a year at University Animal Hospital's Imaging Department. Marie's focus has been mainly in orthopedics in riding and trotting horses, having worked at Halland's Animal Hospital. Marie started with us in the fall of 2017. The following year she began her current position as a research student with a focus on asymmetries and laterality in foals and young riding horses.


Camilla Frisk: camilla.frisk@slu.se
Before Camilla started as a research assistant, she worked as a veterinarian after graduating from SLU in 2018. Camillas did her SLU thesis with Marie Rhodin as supervisor to investigate the connection between laterality and movement asymmetries in horses.
Johan Lundblad: johan.lundblad@slu.se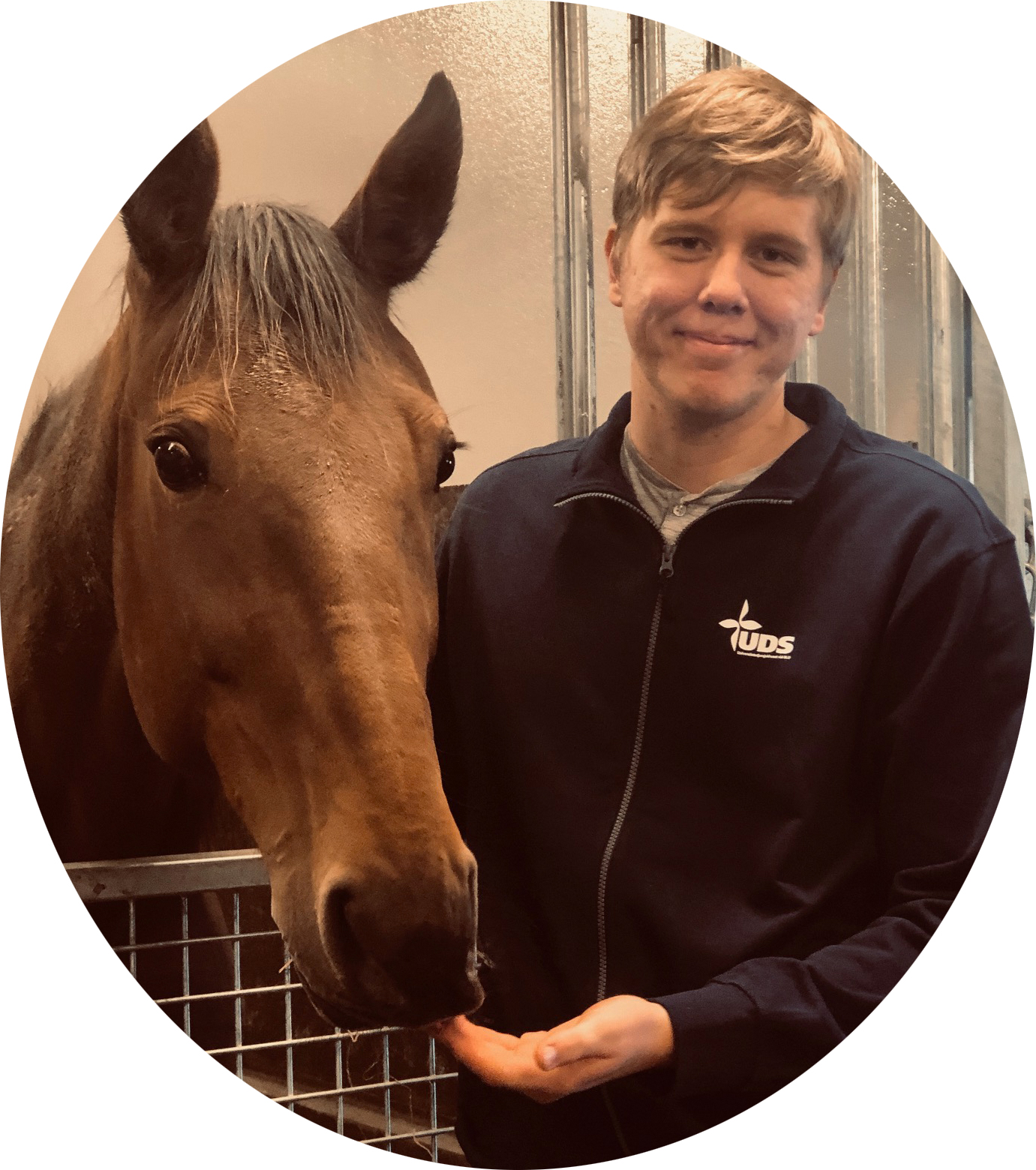 Johan started as a research assistant with us in January 2019. Before that, he has worked as a veterinarian in Southern Sweden. He graduated from SLU 2017 with a degree project that was supervised by Pia Haubro Andersen. Together, they examined changes in the horse's facial expression during brief emotional stress and whether stress can affect pain reading.
Visiting Address
Institutionen för anatomi, fysiologi och biokemi, SLU
VHC
Ulls väg 6
756 51 Uppsala
Sweden
Postal Address
Institutionen för anatomi, fysiologi och biokemi, SLU
Box 7011
750 07 Uppsala
Sweden
---
Contact
Marie Rhodin
Researcher, Senior Lecturer at the Department of Anatomy, Physiology and Biochemistry (AFB)
Telephone: 018-672194
E-mail: marie.rhodin@slu.se