SLU Lövsta Field Research Station
Last changed: 07 April 2020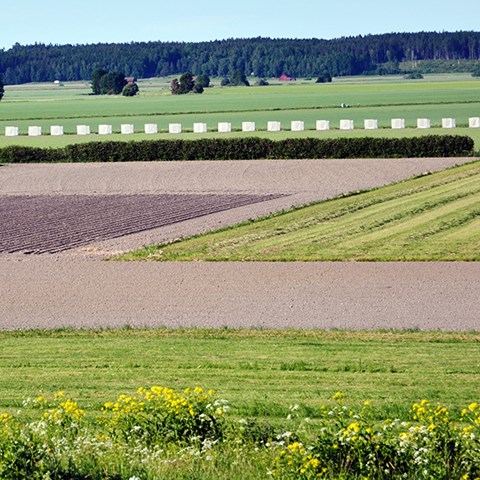 SLU Lövsta Field Research Station runs about 70 agricultural field trials in the Uppsala area. Many of the trials are connected to research projects at SLU, but we also welcome external missions.
We offer:
opportunities for field research in agricultural sciences such as crop cultivation, soil science, biology, agroecology and environmental science;
expertise in soil mechanics and soil cultivation, plant nutrition, water conservation, agrarian cropping systems, plant ecology and weed biology;
field research in conventional as well as organic systems;
access to long-term field trials.
The heart of Lövsta field research station is Funbo-Lövsta 10 kilometres east of Uppsala, where we have our machinery and storage facilities. This is also where our field patrol is stationed.
Lövsta field research station is a collaboration between the Department of Crop Production Ecology and the Department of Soil and Environment.
If you are planning a field trial or have any questions, please contact John Lövkvist (contact details below).

---
Contact
John Löfkvist, Manager


Department of Crop Production Ecology, Lövsta research station