The History of the Department of Forest Mycology and Plant Pathology
Last changed: 19 December 2022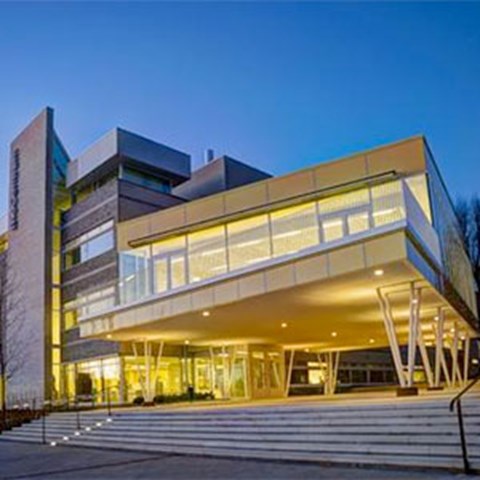 The Department originated from Sweden's first forestry education centre, the Forest Institute that opened in 1829. It formed it's own Department in 1992. At the department, PhD students are encouraged to give a seminar on philosophy and ethics of science before they defend their thesis.
About the Department
Sweden's first forestry education center, The Forest Institute, opened 1st of April in 1829 in the house "Stora Blå Porten" on Djurgården in Stockholm. The staff consisted of a Director (I.A. Ström), one teachers and a janitor. The subject of forest botany existed already from the start, and in the 1800s the total amount of teaching each year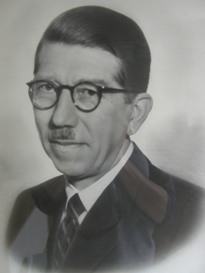 amounted to 100-140 hours. In 1909 the subject area got its own teacher; Nils Sylvan - lecturer and later professor of botany and mycology - until 1915. He was succeeded by Torsten Lagerberg (right hand picture), forester and botanist (Swedish Alpine Flowers, Wild Plants in the Nordic Countries), but was perhaps best known for his work about forest diseases and pathogenic fungi.
From Forest Institute to University of Forestry
In 1915 the Forest Institute was elevated to University of Forestry and moved to new premises in the Frescati area (Stockholm). Electricity was available and the department had 30 microscopes, a scale that could measure down to 1 mg and, in addition, dendrological and mycological collections (still located in the department).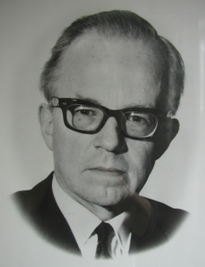 Lagerberg was followed in 1947 by Erik Björkman (left hand picture), active in mycorrhiza research, wood protection and forest pathology, until the time of his death in 1973. He was succeeded in 1975 by Gösta Lindeberg, former professor at the Norwegian Agricultural University in Ås. A special professorship in root rot research had also been established in the 60's and the first proprietor was Martin Johansson. The relocation of the University of Forestry in 1975 entailed that botany was henceforth teached in Umeå while the group in Uppsala focused their research and teaching to forest mycology and pathology. Formally, the division now belonged to the Department of Plant and Forest Protection.
From Stockholm to Ultuna in Uppsala
Only 7-8 of the 25 people who worked in Stockholm moved to Ultuna in Uppsala. Gösta Lindeberg was succeeded in 1979 by Torgny Unestam. The department became its own institution in 1992, and 1995-1996 Johansson and Unestam were replaced with new Professors - Jan Stenlid and Roger Finlay, in the subject areas of Forest Pathology and Forest Microbiology respectively. In 1997, Marianne Clarholm, Professor in soil ecology with focus on carbon balance, moved here from the Department of Ecology and Environmental Protection. Jonathan Yuen, Professor of plant pathology with emphasis on epidemiology, moved here together with his group from the Department of Ecology and Crop Production Science, in 2005. In the year of 2008, Dan Funck Jensen, Professor of plant pathology with emphasis on the agricultural crops started working at the Department. Björn Lindahl, Professor of fungal ecology (now at the Department of Soil and Environment) and Anders Dahlberg, Professor of mycology, were both appointed in the year 2013. In the year 2016 Hans Ronne, Professor of micorbial metabolism, and Sara Hallin, Professor of soil microbiology, moved to the Deparment from the previous Department of Microbiology at SLU. Jiasui Zhan was hired in 2018 as Professor in plant pathology with a focus on epidemiology.
The former course section from 1829 is now a department under the Faculty of Natural Resources and Agricultural Sciences and the Forest Faculty at SLU.
Spara
Spara
---
Contact