Chemical Ecology - Disease vectors
Last changed: 18 August 2022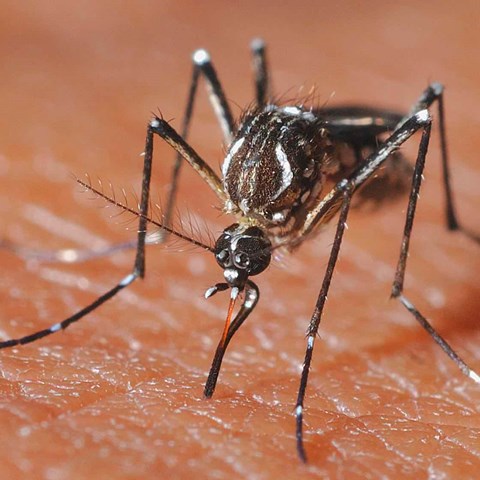 The chemical ecology of blood feeding insects is our field of research, with the primary focus on disease vector mosquitoes. Through a cross disciplinary approach, we investigate behaviours driven by interactions between the mosquito and their chemical environment, and the mechanisms underlying these vector-related activities.
Some of the questions we currently address are:
how do mosquitoes select and choose between sugarmeals, blood hosts and oviposition sites in a heterogenous landscape
how did these behaviours evolve and how is this reflected in the function of their olfactory receptors
how can we make use of this knowledge to interfere with the natural interactions between mosquitoes and people to disrupt the transmission of diseases in the Anthropocene.
Read more about our current projects below.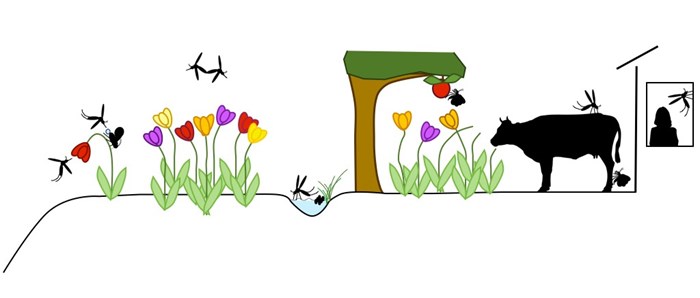 Vector mosquitoes
Evolution of blood feeding
From plant sucker to blood feeder: a mosquito story
The ancestral trait of mosquitoes is to feed on plant fluids. So, how did mosquitoes find humans as food?
Collaborators:
How does a moth become a vampire?
How does blood feeding in insects evolve? This is difficult to investigate, primarily because there are no living examples of insects with both blood feeding and non-blood feeding individuals in the same species, let alone the same population. The discovery of a few populations of the moth Calyptra thalictri that have both, provides a unique opportunity to investigate members of the same species for potential root mechanisms leading to the ability to blood feed.
Researchers on these projects:
Current:
Collaborators:
Recent publications:
Postdoctoral position In the evolution of mosquito preference for humans
The Swedish University of Agricultural Sciences (SLU), Department of Plant Protection Biology, has an open position for a postdoc in the chemical ecology of disease vectors. The postdoc will assess how minor structural changes in odorant receptors over evolutionary time impact mosquito odour space and resulting host preference.
Read more about the position here: Postdoctoral position
---
Contact
Rickard Ignell, Head of department, Professor
Department of Plant Protection Biology