Integrated Plant Protection
Last changed: 11 November 2021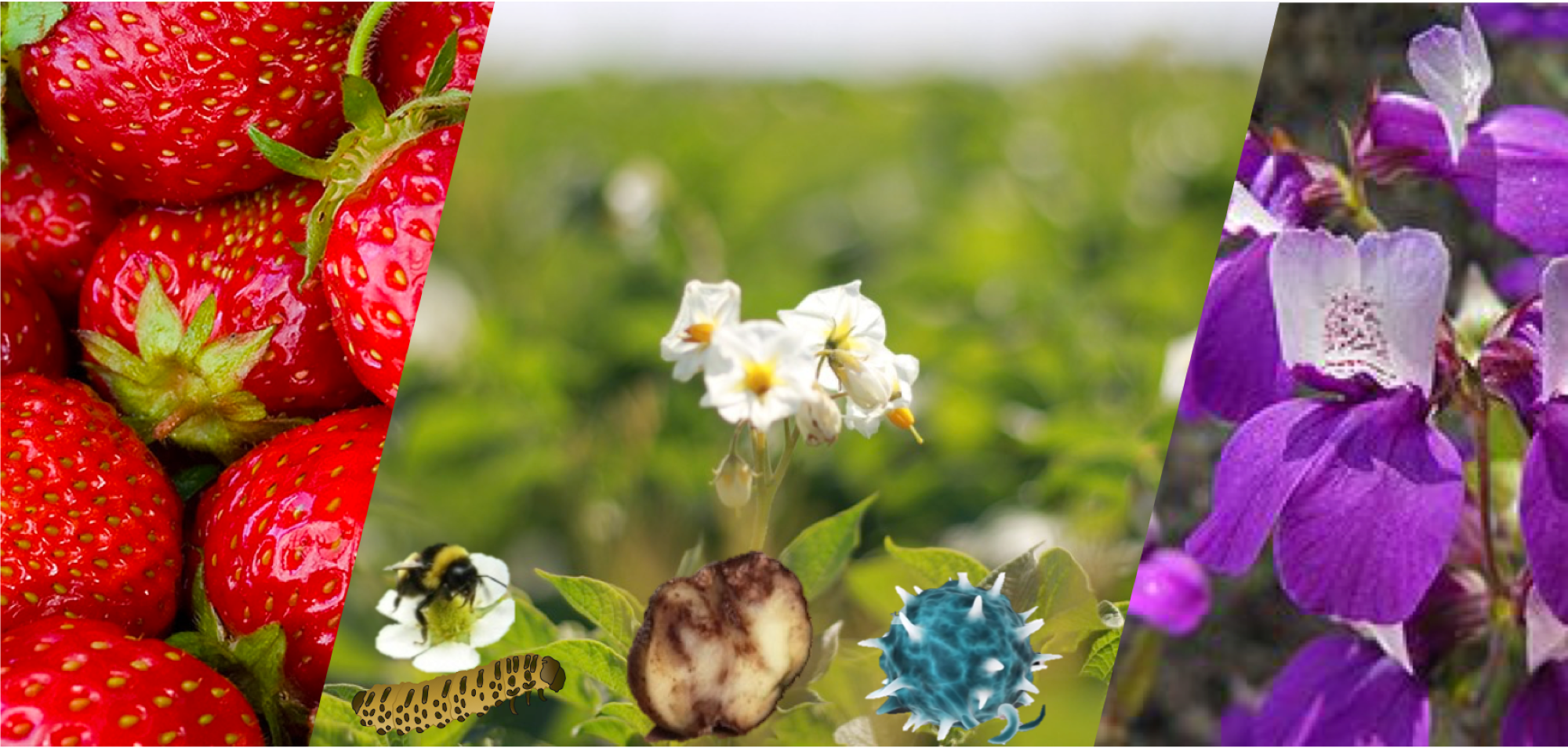 Integrated Pest Management (IPM) has been mandatory for farmers in EU countries since 2014, yet we still lack a lot of scientific knowledge to help us use IPM effectively in many European crops. Therefore, we at the Integrated Plant Protection Unit aim to generate knowledge towards the development of sustainable pest and disease management solutions based on conceptual theory and empirical eco-evolutionary, molecular and genetic data that can meet the needs of current and evolving plant production systems.
What is IPM?
Integrated Pest Management (IPM) as defined by the EU means:
"careful consideration of all available plant protection methods and subsequent integration of appropriate measures that discourage the development of populations of harmful organisms and keep the use of plant protection products and other forms of intervention to levels that are economically and ecologically justified and reduce or minimise risks to human health and the environment. 'Integrated pest management' emphasises the growth of a healthy crop with the least possible disruption to agro- ecosystems and encourages natural pest control mechanisms."
What do we do in the Integrated Plant Protection Unit?
We work on the Science of IPM!
IPM is a broad multidisciplinary subject and we focus on two interconnected subdivisions within IPM using a variety of methods and approaches:

Integrated disease management projects
Ecology and evolutionary IPM projects
---
Contact