Resistance biology
Last changed: 03 September 2021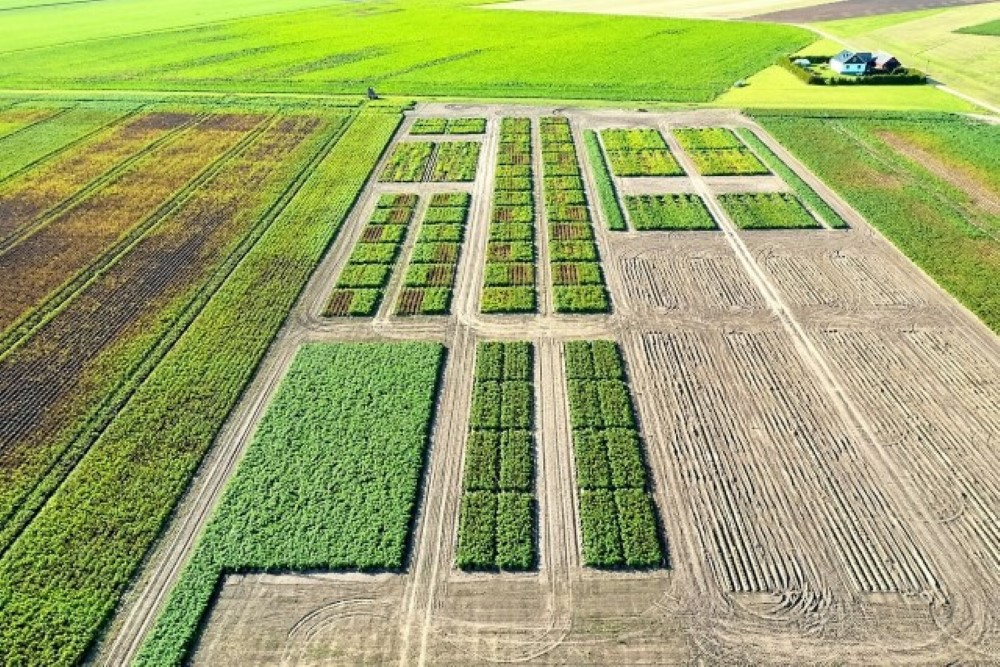 Our research focuses on how agricultural and horticultural plants defend themselves against infestation by pests such as oomycetes and fungi.The goal is to identify genes for resistance properties that can be used in the cultivation of future plant varieties and to develop methods to stimulate the plant defense through treatment with low-risk agents. The overall aim is to reduce the need for chemical control against diseases in crop plants without harvest losses and to minimize variations in yield due to abiotic stress.
Our research includes studies of biochemical components of the plant defense system and plant interactions with pests in greenhouse and field trials. We work mainly in the following areas:
Resistance mechanisms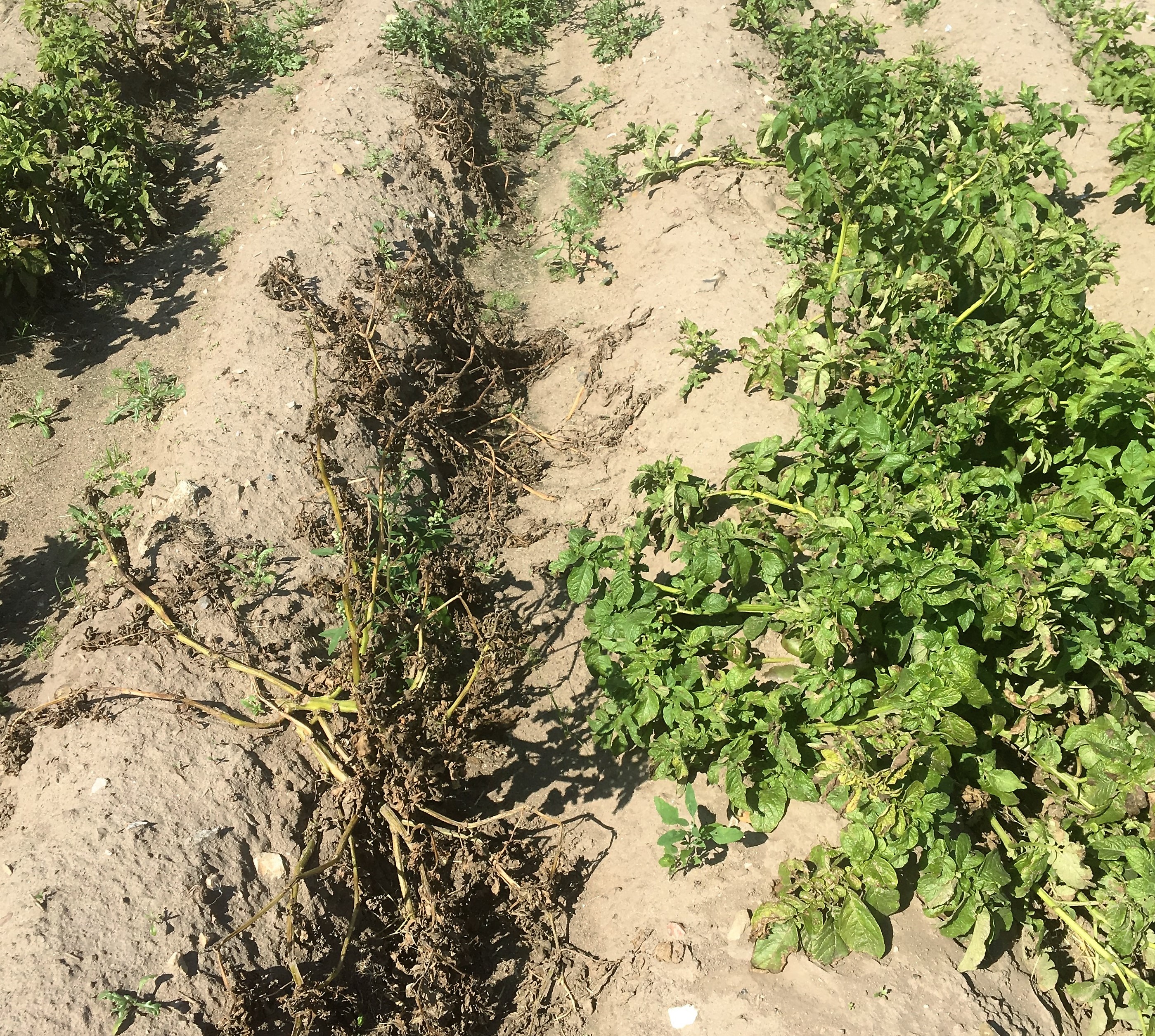 Potato late blight caused by the oomycete Phytophthora infestans is one of the most devastating plant diseases in Sweden and the rest of the world. About 20% of fungicides in Swedish agriculture are used against this disease. We also work with Early blight, caused by the fungus Alternaria solani on potatoes. To reduce the dependence on pesticides there is a great need for new resistance in the cultivated variety material. We study resistance mechanisms through large-scale identification and mapping of genes and proteins that are involved in the interaction between the pathogens and the plant as well as macro- and microscopic and molecular investigations of the infection process. We also verify gene functions with gene scissors and transgene technology.
Reserachers on the project:
Induced resistance
To achieve effective plant protection, different methods need to be integrated. We perform applied studies of induced resistance (IR) in greenhouse and field trials in combination with classical fungicides. We also investigate the importance of different cultivation measures for plant health and how these affect disease development in the field and stress tolerance in general such as drought.
Reserachers on the project:
Omics and phenotyping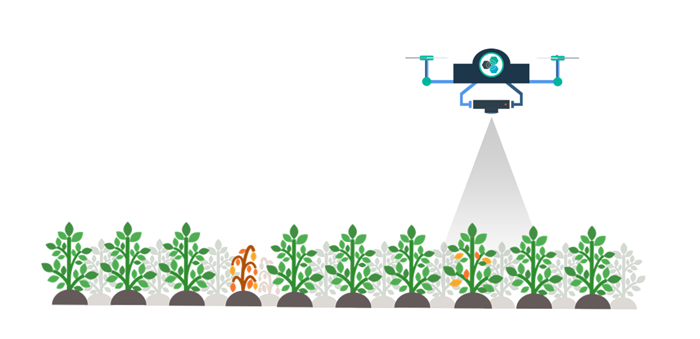 We use new methods such as drones with cameras and multispectral cameras and image analysis with machine learning to detect and study diseases and stress in fields and controlled environments. We also take a closer look at the effects of induced resistance using phenotyping. With omics we investigate molecular relationships (field omics). We also use bioinformatics to study the molecular immune network of plants and gene functions.
Reserachers on the project:
Selected publications
Mulugeta T, Lerato M, Baptist J, Andreasson E, Alexandersson E (2019) Botanicals and plant strengtheners for potato and tomato cultivation in Africa. Journal of Integrative Agriculture doi: 10.1016/S2095-3119(19)62703-6
Resjö, MA Zahid, DD Burra, M Lenman, F Levander, E Andreasson (2019) Proteomics of PTI and Two ETI Immune Reactions in Potato Leaves. International journal of molecular sciences 20 (19), 4726
Resjö S, Brus-Szkalej M; Ali A; Meijer H; Sandin M; Govers F; Levander F; Grenville-Briggs Didymus L; Andreasson E (2017) Proteomic analysis of Phytophthora infestans reveals the importance of cell wall proteins in pathogenicity. Mol Cell Proteomics 16(11): 1958-1971
Liljeroth E, Lankinen Å, Wiik L, Burra DD, Alexandersson E, Andreasson E (2016) Potassium phosphite combined with reduced doses of fungicides provides efficient protection against potato late blight in large-scale field trials. Crop Protection 86:42-55
Lenman L, Ali A, Mühlenbock P, Carlson-Nilsson U, Liljeroth E, Vleeshouwer W, Andreasson E (2016) Effector-driven marker development and cloning of resistance genes against Phytophthora infestans in potato breeding clone SW93-1015. Theor Applied Genetics 129 (1): 105-115, DOI: 10.1007/s00122-015-2613-y
Amar D, Frades I, Danek A, Goldberg T, Sharma SK, Hedley PE, Proux-Wera E, Andreasson E, Shamir R, Tzfadia O, Alexandersson E (2014) Evaluation and integration of functional annotation pipelines for newly sequenced organisms: the potato genome as a test case. BMC Plant Biology 14(1):329.
Major current grants
Plant resistance inducers – the next set of questions for future sustainable agriculture, Formas, 2020-2022
Gene edited potatoes for reduced pesticide usage, Novo Nordisk Foundation, 2020-2022
Resistensförädling för friska grödor – fokus torrfläcksjuka i potatis (Alternaria solani), SLU GroGrund, 2019-2022
Integrated control of early blight in starch potato, SLU industry PhD programme+ Lyckeby Starch, 2019-2023
Integrated use of genetic resistance in Swedish food potato production, SLF/Formas, 2020-2022
Mistra Biotech –Pathogen resistant potato, Mistra, 2013-2020
New resistance against potato blights,Carl Trygger Foundation, 2020-2022
Stress resilient plants by genome editing of potato pathogen sensitivity genes, Formas, 2020-2022
EnBlightMe! Identifying potato late blight in the field with the help of drone-based image analysis, Vinnova, 2017-2019
Public Private Partnership - Plant Phenotyping Project (6P): focus on disease in field potato, NordForsk/NordGen, 2018-2020
NordPlant - A Climate and Plant Phenomics Hub for Sustainable Agriculture and Forest Production in Future Nordic Climates, NordForsk, 2018-2020
Knowledge-exchange for enhanced genomic analysis of potato to control late blight, and increase drought tolerance" together with ARC Pretoria, STINT/NRF 2018-2021
Plant Biotech in sub-Saharan Africa – technology transfer and new policies, VR Swedish Research Link, 2019-2021
Biofortification of cassava, VR development research, 2017-2021
Search for novel enzymes from Ethiopia soda lakes through metagenomics, Addis Ababa University-SIDA, 2019-2022
Networking and Collaboration
Some networks we are active in are PlantLink, SLU Plant Protection Network, Plant Biological Network (PBN), NordPlant, GroGrund, MSCA ITN PROTECTA, AgriFoSe, SASUF, EMPHASIS, The Swedish Potato Foundation, Field Research Committee for Plant Protection and the Plant Protection Council. We have continuous cooperation with the plant protection consultancy at the Swedish Board of Agriculture, the Rural Economy and Agricultural Society and other organizations. We are also part of the Nordic plant phenotyping network (NPPN), as well as 6P2, and collaborate with CIP and IITA on Potato and Cassava.
---
Contact