Nature and health
Last changed: 11 October 2022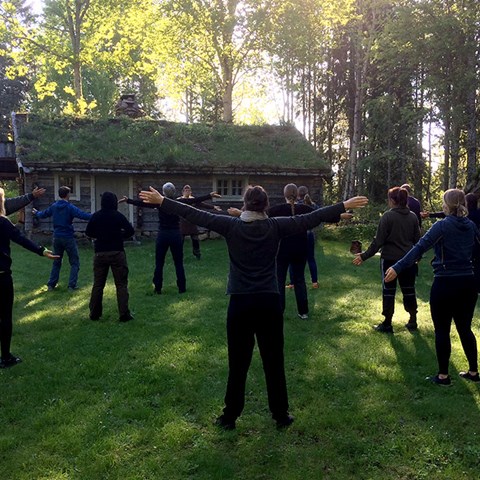 Within research, there is an increasingly larger amount of knowledge being gathered about nature's positive effect on our health, both physically and psychologically. An increasing number of activities use this knowledge, but there is still a big potential to use nature in a more health beneficial purpose.
Frisk i naturen is a joint project between the outdoor recreation organizations and the health sector in each Nordic country - financed by the Nordic Council of Ministers. They have among other things compiled material on why nature is good for public health. See under the tab Arguments on their website.
SCNI works to compile entries and tips for those who want to work with and for health in heritage interpretation. We have gathered information about research; educations, nature visits in healthcare; physical planning and how they work in other Nordic countries.
---
Contact
Swedish Centre for Nature Interpretation (SCNI)
Department of Urban and Rural Development, Swedish University of Agricultural Sciences (SLU)
scni@slu.se
www.scni.se