SCNI publications in English
Last changed: 05 July 2021
Landscape Dialogues - a guide
Landscape Dialogues has been created for people interested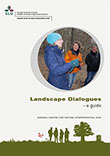 in communication of changes to landscape and the relationship between people and nature; in developing planning formats, consultation and highlighting all of the landscape's values. Regardless of whether they are from universities, non-profit organisations or municipalities, nature interpreters have traditionally assumed the role of experts who lecture about and present the natural values of an area to an audience. However, nature interpreters can also act as discussion leaders. They can help participants catch sight of the landscape and its values of all dimensions and, not least, to convey a dialogue of how the landscape can be managed in a sustainable way for the future. This guide explains why more nature interpreters need to do this, and what the procedures can involve.
Nature Interpretation for Children and Young People in the Nordic Countries
This TEMA-Nord report (2013) is a result of a one-year Nordic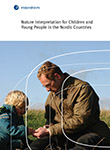 project in which the SNCI participated. The primary goal of the project was to collect, develop and mediate a series of good examples of how nature interpretation, aimed at children and young people, can encourage children's understanding of nature, and inspire them to involve themselves with questions on humans nature and thus help contribute to sustainable development. Among other things, this report discusses how nature interpreters can encourage children and young people to take ownership, to be involved with their body and mind, and to reflect and put the experience and the activities in nature into a wider context.
---
Contact
Swedish Centre for Nature Interpretation (SCNI)
Department of Urban and Rural Development, Swedish University of Agricultural Sciences (SLU)
scni@slu.se
www.scni.se
---
Links