About official statistics
Last changed: 01 September 2022
The Swedish National Forest Inventory has the task of describing the state and changes in Sweden's forests. The information collected is used, for example, as a basis for forestry, energy and environmental policy in Sweden. Data from the Swedish National Forest Inventory is part of Sweden's official statistics.
SLU has been appointed by the Swedish government as responsible for the official statistics about the state and change of Swedens forests. Read more about SLU's official statistics. As an authority responsible for official statistics SLU must make sure that:
All statistics are objective
All statistics are well documented
All statistics are quaility assured
Official statistics must be made available without cost and also be accessable in electronic form.
All official statistics must be clearly marked maked with Offiicial Statistics of Sweden or bear the following logotype:



Publication plan for official statistics
JO0801 - Skogsdata - current statistics about the Swedish forests
JO0802 - Area conditions
JO0803 - Standing volume and tree biomass
JO0804 - Annual volume increment
JO0805 - Vegetation and site conditions
JO0806 - Forest damage
Current publication dates are shown in Statistics Sweden's publication calender.
---
Contact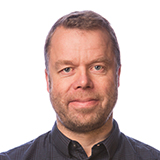 Per-Erik Wikberg, Analyst
Department of Forest Resource Management / The Swedish National Forest Inventory / SHa, SLU
Per-Erik.Wikberg@slu.se, +46(0)90-786 8303