Molecular genetics and bioinformatics
Last changed: 02 May 2017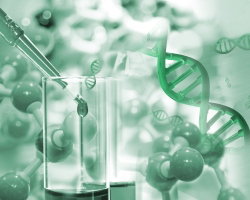 Photo: Image courtesy of jk1991 at
FreeDigitalPhotos.net
In the branch of biology in which one study DNA in detail, funcion and stucture is called molecular genetics. By studying how changes in DNA affects the organism, functionallity of different genes and how these are inherited from one generation to the next, molecular genetics has an important position in our society.
The applications are many and includes for example disease genetics, drug manufacturing and plant breeding.
At the Section of molecular genetics and bioinformatics we study the genes at the DNA-level. By selecion, animals have an unique DNA-structure that makes them excellent models for studying genes coding for important traits.
---
Contact
Göran Andersson, professor
Institutionen för husdjursgenetik, SLU
goran.andersson@slu.se, 018-67 20 56, 0703-80 89 19
---

Page editor: andrus.kangro@slu.se