Our activities
Last changed: 11 March 2021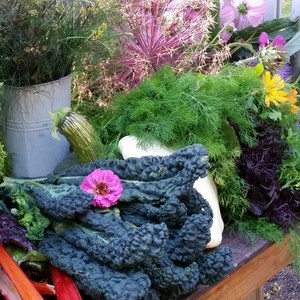 The Unit for Collaboration and Development is the LTV Faculty's collaborative support resource. We aim to contribute to the development of high-quality research and education through a relationship with knowledge-driven developments from companies and organisations. Our collaborative projects focus on development and innovation in both society and industry, and our stakeholders include everyone who is affected by SLU's knowledge and education.
Our activities at the Unit for Collaboration and Development include:
◾Initiating, developing and coordinating ideas, research and development projects in collaboration between SLU, the business sector and other actors in society.
◾Developing and implementing continuing education efforts, courses and guidance
◾Conveying research communication related to societal challenges.
◾Creating and maintaining meeting places and networks
◾Developing, compiling and publishing information, knowledge and opinions and participating in the public debate
◾Initiating and supporting degree projects and students' interaction with business and society at large
◾Promoting collaboration within SLU and other universities
◾Initiating and supporting work with external funding
◾Monitoring and analysing developments abroad related to SLU's sectors
The unit's activities
Our activities at the Unit for Collaboration and Development include
◾ Training for professionals – offer skills development for professionals based on SLU's research and development areas
◾SLU Partnership Alnarp – a regional meeting place between SLU, the business sector and society with a focus on the future of the agricultural industries
◾SLU Urban Futures – is a strategic platform that develops and strengthens interdisciplinary research, education and collaboration in the field of sustainable urban development
◾SSEC – is a network working for sustainable food production and better habitats
◾The Movium Think Tank – a national centre for the city's outdoor environment for practitioners where work on urban development is based on metropolitan life
◾Partnership Horticulture – a national networking platform to stimulate growth in the horticulture industry.
The unit also heads a number of major collaborative projects.
The projects often include several of the faculty's organisations and are carried out in collaboration with external actors.

Facts:
---
Contact