Collaboration at CBM
Last changed: 02 June 2023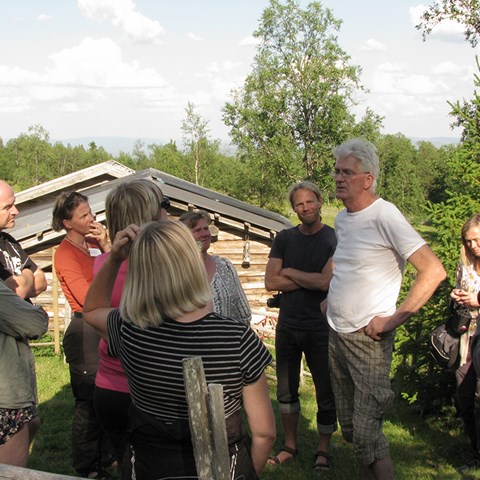 CBM was originally established with a community-based research mission and this mission is still highly relevant. Collaboration is essential for dealing with the complex interactions between people and biodiversity.
The formulation of research, interpretation and application of the
results occurs as a long-term dialogue between CBM and other players as
part of the collaboration process.
Collaboration by CBM and other actors contributes important knowledge of the complex issues that often cannot be illuminated using traditional research methods. We cooperate with central authorities, county councils, municipalities, Sami Parliament, NGO's, individual users and museums, often in research funded wholly or partly by these players.
Applications in society and politics
Good long-term relationships with various actors outside academia as well as CBM's knowledge production has resulted in eminently practical new advice and applications in conservation (for example, fact sheets and advice published on various national government websites) that affect international negotiations and the conduct of public inquiries, etc.
Documenation of knowledge
CBM spreads knowledge and information about sustainable use of biological diversity. We do this through the documentation of our and others' knowledge in our publications. CBM publishes the popular science magazine Biodiverse which among other things is aimed at professionals in conservation and the environment. The CBM annual Diversity Conference, reaches out to practitioners and creates spaces for dialogue.
---
Contact