What is sustainable food?
Last changed: 19 September 2023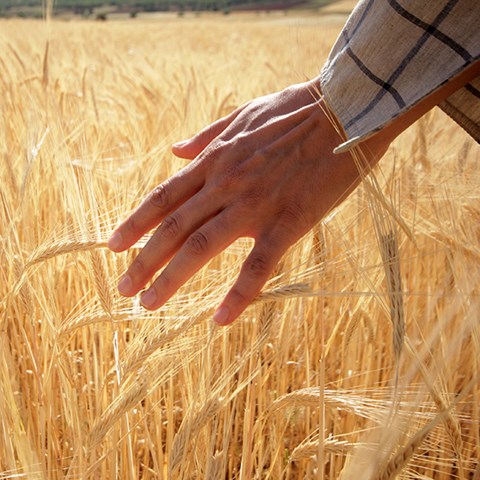 Agriculture is connected to several of today's sustainability challenges, such as climate change, biodiversity decline, land use and food security. SLU´s new course in sustainable food production will give you an overview of how major food crops are produced and the sustainability challenges connected to their production. Evening course with one meeting a week. You can easily combine it with other courses or your work.
Using a cases approach, several food production scenarios will be assessed for their sustainability problems and solutions based on scientific research into cropping systems will be presented. These solutions will be critically discussed and analysed. Finally, wider issues, such as organic production, climate change and global perspectives in agricultural sustainability, will be presented and debated.
Focus is on environmental sustainability but we will also discuss economic and social sustainability.
Interactive discussions
Through workshops you will discuss the lectures and related literature, exchange experience and opinions and assess your own personal impact on sustainable food production as consumers and citizens.
Experts in sustainable agriculture
The course consists of lectures, with associated workshops, as well as project work. Teaching will be provided by scientists who are experts in cropping systems and sustainable agriculture, and may be complemented by other stakeholders with interests in sustainable agriculture.
Our teachers are active researchers and will include examples and case studies from ongoing research projects that aims to develop sustainable management practices.
Facts:
Sustainable food production - challenges and cropping system solutions
We give the course during the spring 2024.
---
Contact
Robert Glinwood, Head of Department
Department of Crop Production Ecology, SLU
robert.glinwood@slu.se 018-672342
Diana Rubene, Non employee


Department of Crop Production Ecology, Plant Ecology