Dog
Last changed: 19 October 2022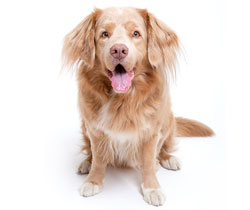 The animal genetics laboratory collaborates closely to the Swedish kennel club, SKK, concerning different routine analysis performed on dogs; specific DNA tests, parentage controls and identity controls.
We also do colour test on dogs.
From September 1 2019, the Animal Genetics Laboratory will start using payment in advance for all genetic tests and paternity control.
Payment should be made prior to any service rendered and (goods) delivered.
Please make bank transfer to the following bank account. Note that a payment reference (670 Dog) is mandatory. Please state the name of the dog.
Name of account holder: Sveriges Lantbruksuniversitet
Account number (IBAN): SE92 1200 0000 0128 1011 9104
BIC/Swift: DABASESX
Bank address: Norrmalmstorg 1, 111 46 Stockholm, Sweden
For questions, please contact hgenlab@slu.se
---
Contact
Tomas Bergström, researcher
Department of animal breeding and genetics, SLU
tomas.bergstrom@slu.se, +46(0)18-67 19 97