About us
Last changed: 12 July 2023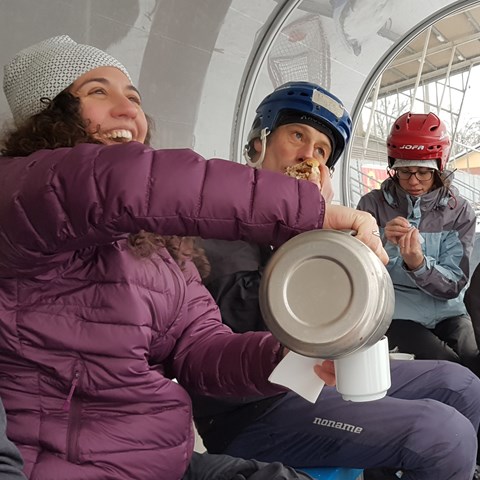 How can we manage forests and land without threating biodiversity and ruining ecosystem services? These divergent goals require a broad understanding of ecological interactions in nature. Research, education and collaboration at the department of Ecology contribute to a sustainable, thriving and better world.
The Department of Ecology is one of SLU's biggest departments, with high-quality research, substantial scientific production, comprehensive collaboration with society and high marks on the undergraduate courses we are responsible for.
Find out more about:

Facts about the department
You can find us at Grimsö Research Station in the county of Västmanland and in Ultuna, Uppsala.
Together with the Department of Crop Production Ecology we form the Ecology Centre.
The department hosts the Wildlife Damage Centre. It is a national centre for information and education about management of protected wildlife, such as large carnivores and large grazing birds.
Under the same roof you can also find parts of the Unit for Risk Assessment of Alien Plant Pests. They mainly deal with insects.
We are responsible for six subjects: forest entomology, landscape ecology, insect ecology, conservation biology, soil ecology, wildlife ecology, agricultural entomology and ecosystem ecology. Our research units are linked to these subjects.
The department belongs to two faculties: the Faculty of Natural Resources and Agricultural Sciences and the Faculty of Forest Sciences.
We collaborate with forest owners, farmers, hunters, bird watchers, authorities, NGOs, policy makers and many more. We also interact with the general public at different events and in some of our projects.
We are responsible for courses at Bachelor's and Master's level that focus on ecology, biology and environmental sciences.
We have several environmental monitoring projects focusing on landscape, wildlife and forest damage.
Grimsö Wildlife Research Station is part of SITES (Swedish Infrastructure for Ecosystem Science).
Tamm seminars
We arrange scientific seminars on Tuesdays in Tammsalen at Ecology Centre. Usually on Tuesdays 1 PM. If you would like to participate in our seminars contact tomas.roslin@slu.se
Facts:
The picture on our main page, the spider web, comes from Wikimedia Commons. Photographer Luc Viatour/www.Lucnix.be
---
Contact