Postgraduate studies
Last changed: 12 July 2023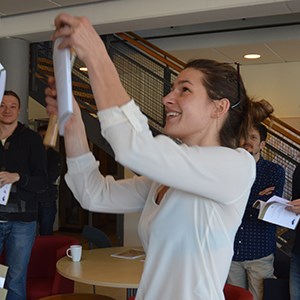 Our PhD students investigate the relationship between organisms and the landscape, soil, environment and climate. Our research covers a broad spectrum of techniques, for example DNA analyses, tracking large animals, experiments in the field or lab, and monitoring organisms or entire ecosystems in the wild. Are you interested in a becoming a PhD student at the Department of Ecology?
The PhD students contribute with important knowledge on fundamental ecological questions. Often the knowledge can be applied at nature conservation, wildlife management, forestry or agriculture. We collaborate with other universities, local authorities, industry, farmers and the public sector.
Theses from the Department of Ecology
Are you interested in a becoming a PhD student? All our posititons are announced at New PhD students wanted
Read more about doctoral education at SLU
Research schools
The research schools at SLU organise courses, seminars and workshops. The majority of them are transdisciplinary and/or thematically organised.
The department is most active in:
Ecology - basics and applications
---
Contact
---
Links