Ecosystem Ecology
Last changed: 09 August 2023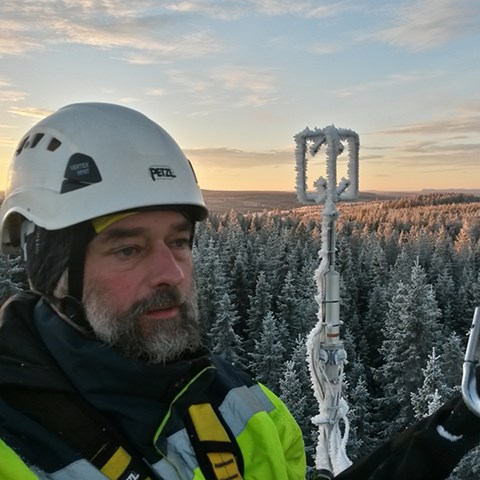 We study interactions between the living and the non-living in ecosystems and how humans affect them. An ecosystem may be a handful of soil, a park, a landscape or the entire biosphere.
We focus on biological processes rather than individual organisms, often in the form of the state and flows of energy, carbon, nitrogen, phosphorous and other elements.
As carbon is the main building block for all life on earth, it is natural that the carbon cycle is central to the activities within the subject area. The research group's applied research currently revolves around how the exchange of greenhouse gases between ecosystem and atmosphere and the ecosystem's carbon balance is affected by the management methods employed in agriculture and forestry.
The generated knowledge can help to solve the major challenges of the future: how food, fibres and bioenergy can be produced in a sustainable, environmentally friendly and climatesmart way.
There are many gaps in knowledge that have to be closed to better understand how climate change is affecting ecosystems and how we can adapt, for example through measures that increase the resilience of ecosystems.
The group works both empirically and theoretically with the development and application of carbon and nitrogen models.
More information
Read more about our projects and publications at the researcher´s cv pages
Staff at system Ecology forest
Staff at system Ecology agriculture

---
Contact