Manufacturing of process-ready bio-based assortments through novel development of the steam explosion process
Last changed: 20 September 2019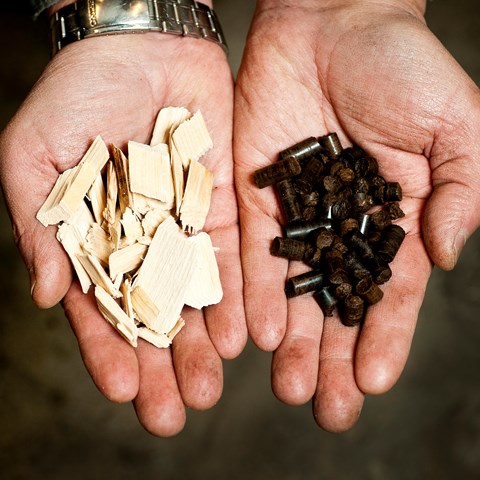 In this project steam explosion, cyclone drying, and pelleting are utilized as pretreatment processes for manufacturing of well-defined assortments with beneficial chemical and physical properties for the biobased process industry.
In order to truly achieve a broad bio-based and sustainable industrial production of chemicals and materials, it is necessary to simplify the process-technical transition for the producers. The bio-based choice must be as straight-forward as the choice of fossil equivalents. This means that tailor-made bio-based semi-manufactured products for other processes than combustion will have to be readily accessible.
In this project, the bearing idea is to develop quality-assured pretreated assortments for the chemical industry with tailored characteristics which makes it beneficial for the customer to choose a sustainable alternative.
The PhD project is carried out in collaboration with the Valmet Fiber Technology Center within Treesearch under the section "Biorefinery for materials and chemical systems" and belongs to the research platform "Pre-treatment of wood" within the research environment Bio4Energy. It focuses on the combination of steam explosion, cyclone drying/separation, and pelleting as pretreatment processes for enhanced material properties. These processes will be utilized as platforms for development of techniques to: 1) reduce the contents of process-disturbing substances (i.e. inorganic elements), 2) in particular for enzymatic hydrolysis platforms, create custom-made activated feedstock with enhanced yield, and 3) manufacture well-defined assortments with beneficial chemical and physical properties for the process industry.
---
Contact
---
Links
The official Treesearch homepage:
The official Bio4Energy homepage: